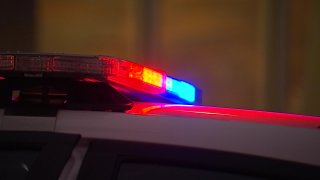 A 21-year-old man was fatally stabbed in Rockville, Maryland, Monday after getting into an argument, and a suspect is in custody, police said.
Deonte Foreman and the stabbing suspect, Demarco Rayford, 26, of Gaithersburg got into an argument outside Foreman's home on Reprise Drive, Montgomery County police said.
The altercation escalated and Rayford allegedly stabbed Foreman, police said.
Montgomery County police said officers responded to reports of a shooting about 9 p.m. It wasn't immediately clear if a gun was fired.
Officers found Foreman suffering from multiple stab wounds. He was pronounced dead on the scene, police said.
Rayford was arrested on the scene and charged with second-degree murder, police said.
Police say there is no danger to the community.
Homicide detectives are investigating the incident.
Police initially said the stabbing occurred in Gaithersburg.
Stay with News4 for more on this developing story.