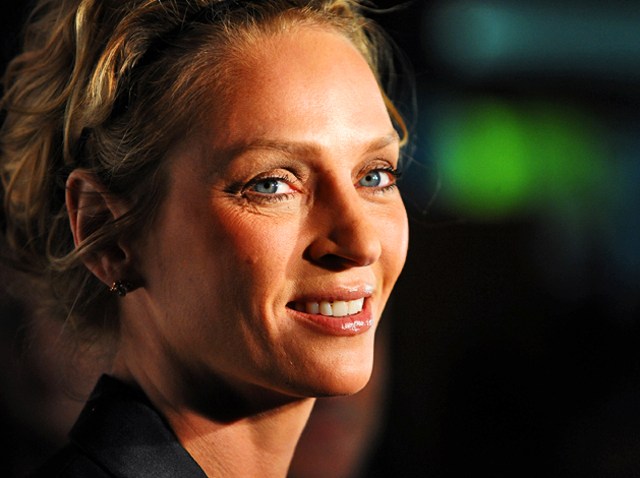 UPDATE: Uma Thurman's convicted stalker is trying to work out a plea deal after a Manhattan court refused to toss out or pare down charges that he flouted a court order by trying to contact her again. The judge said there is enough evidence to support the new contempt, stalking and other charges against Jack Jordan. Jordan's lawyer and prosecutors said they're discussing the possibility of a plea deal but haven't reached any agreement.
---
A Montgomery County, Md., man convicted of stalking Uma Thurman will soon learn whether he's persuaded a judge to toss out charges that he tried to contact the actress again.
Jack Jordan, a former mental patient who lives in North Potomac, is due in court Wednesday in Manhattan. He was convicted in 2008 of stalking and harassing the "Pulp Fiction" actress. He was then sentenced to three years' probation and told not to try to contact her for five years.
Then in 2010, prosecutors said, Jordan called some of Thurman's phone lines and demanded to speak to her. Montgomery County police obtained a warrant for his arrest. When they arrived at Jordan's home, he was sitting at his computer with the words "Uma Thurman" typed into the Google search bar, police said.
This time around, the judge may rule on Jordan's bid to dismiss or reduce the new charges. Jordan's lawyer said the charges are excessive. He noted that Jordan isn't accused of threatening the actress.
Copyright AP - Associated Press