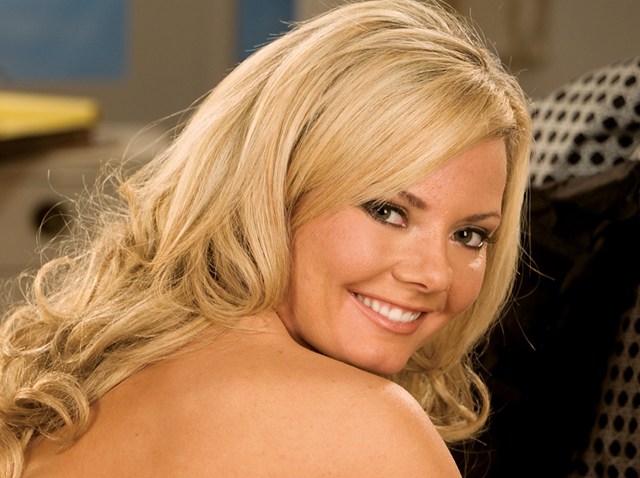 COLLEGE PARK, Md. -- Young Terps, your chances of scoring with the hotties is about to improve. Playboy is bringing some of its women to College Park to tell you how to look and then giving you a chance to try your new style out on them.
On Friday, three "Girls of the ACC" and Playboy's Campus Cutie Mallory Adams will be at Axe Hair Barbershop at 7319 Baltimore Ave. providing "hair crisis relief." They'll help you pick the 'do that's right for you. And who better? If you want to find a style to catch the eye of a sexy classmate, go to the source.
And it's free. Free advice. Free haircut. Free titillating up-close-and-personal meeting with some lovely, young future leaders of America brash enough to let millions upon millions of men pore over their disrobed, airbrushed bodies.
Then Saturday beginning at 10 p.m. and continuing until 2 a.m., mingle with Maryland's Girls of the ACC and Playmate Stephanie Larimore as they host a release party at Cornerstone Grill and Loft at 7325 Baltimore.
You can thank the beautiful, self-assured Maryland student body for producing more entries -- Jennifer Lynn, Connie Du and Noel Simone (OK, those can't be their real names) -- into this year's back-to-school issue than any other school in the conference. Only three such release parties are being thrown, and you can bet the Terps' heavy representation made College Park a logical choice to have one of them. (The others are at Mr. Moe's at Miami and, ahem, Chubby's at Florida State.) Virginia's ACC entries only landed one model apiece: U of's Jenna Arianna and Tech's Alyssa Omlie.
The issue hits the street Friday, so skip your feminist studies class, run out to your local newsstand -- if you still have a local newsstand -- see what these women look like naked (and try to figure out if you have any classes with them), then go to Axe Hair to see what they look like clothed and to find out what they think about your coif.
And don't forget your second chance to drool over them Saturday night.