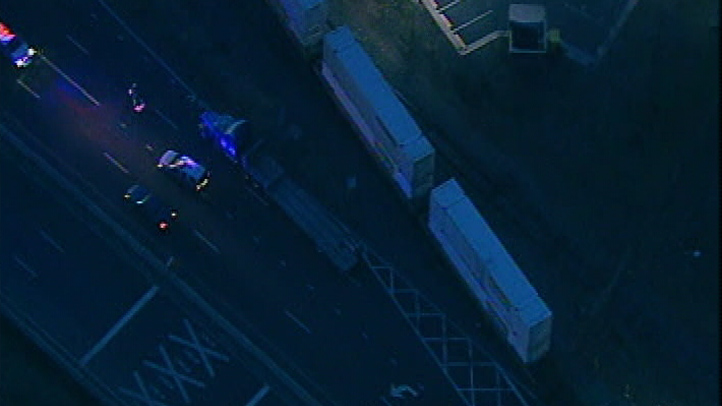 Lee Highway reopened before 8 p.m. after a train hit a tractor-trailer on the tracks.
The train struck the truck near I-66 in Gainesville before 6 p.m., closing Lee between Route 55 and Interstate 66 in Prince William County and backing up traffic for miles. The exit ramps from I-66 to Lee Highway also were closed.

Traffic likely was stopped for a red light and the trailer was sitting on the tracks when the train came, police said. That intersection does not have crossing bars.

No word on injuries.
Stay with News4 and NBCWashington.com for updates.