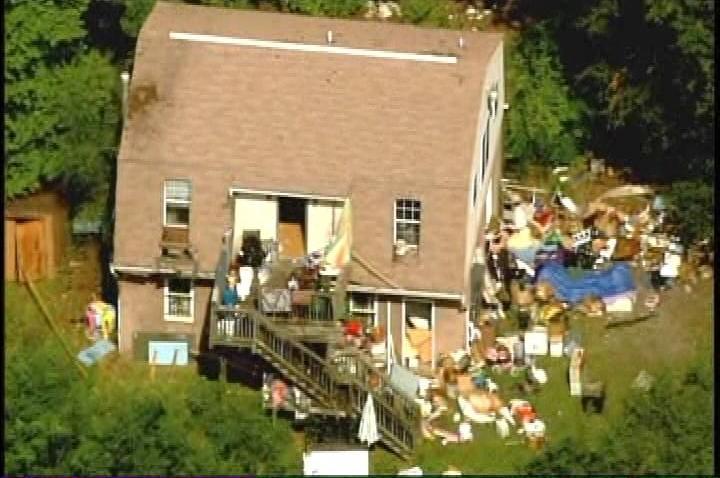 Jury selection was postponed Thursday in the trial of a man accused of killing two women and two children over drugs.
Darrell Lynn Bellard is charged with murder in the deaths of 38-year-old Dawn Yvette Brooks, her children 3-year-old Shayla Shante Sikyala and 4-year-old Shakur Sylvester Sikyala, and their aunt 41-year-old Mwasiti Sikyala.
The family was found dead inside a trash-filled apartment above a garage in Riverdale in 2010.
Bellard could have faced the death penalty, but the law was abolished last year. He now faces life in prison. According to the Office of the State's Attorney, Bellard's attorney is arguing that because of this change, a jury should determine Bellard's sentence. But the state maintains that the law is unclear how a jury is to come to its unanimous decision.
This leaves it unclear if a sentence decision would have to be based on a preponderance of evidence presented at the sentencing hearing or beyond a reasonable doubt, leaving no clear way to instruct the jury on what they must legally consider before imposing a sentence.
A hearing is scheduled for April 7 on that request.
During a preliminary hearing in 2010, a Prince George's County police officer testified that Bellard and T'Keisha Gilmer, 21, went out with Brooks and her children. When they returned to the apartment Sikyala told them that someone had stolen the marijuana that was left at the home. Gilmer told police that Bellard got upset and didn't believe Sikyala, and started to look for the drugs. Bellard and Gilmer then went out to their truck, got two guns and allegedly carried out the slayings.
Gilmer is expected to be the star witness during the trial. She's told police she helped Bellard carry out the slayings and has pleaded guilty to the crimes.