Two teenagers charged in the death of a 14-year-old Maryland girl were arrested by Prince George's County police in another case last year and should have been detained, according to U.S. Immigration and Customs Enforcement (ICE).
Salvadorans Josue Fuentes-Ponce, 16, and Joel Escobar, 17, were in the country illegally when they were arrested May 11, 2018, on several charges, including attempted first-degree murder, attempted second-degree murder and participation in gang activity, ICE said. They were released on an unknown date despite an ICE detainer, according to ICE.
The Prince George's County Department of Corrections said four days after their arrest, Fuentes-Ponce and Escobar were transferred to the Cheltenham Youth Detention Center, a state facility, and were no longer in custody of Prince George's County.
"Neither of these individuals were released to the public from the Prince George's County Department of Corrections," a department representative said in a statement. "They remained detained in the juvenile facility until the disposition of their cases earlier this year."
Fuentes-Ponce, Escobar and 14-year-old Cynthia Hernandez-Nucamendi were arrested last week and charged with first-degree murder and related charges in the death of 14-year-old Ariana Funes-Diaz, of Adelphi, whose body was found May 15 in a creek in the 6300 block of 64th Avenue in Riverdale.
The suspects were fearful Funes-Diaz would go to the police about a robbery all four of them allegedly committed in D.C. on April 17, police said.
Funes-Diaz and Hernandez-Nucamendi were reported missing, and police said they ran away from Anne Arundel County.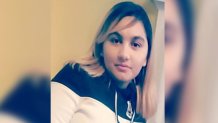 A fourth unidentified suspect was also involved, police said.
Fuentes-Ponce, of Bladensburg, and Escobar, of Northeast D.C., are suspected members of MS-13.
ICE officers are again seeking to take custody of Fuentes-Ponce and Escobar pending the outcome of their cases.
"As law enforcement officers, we must continue to serve and protect the American public and act in the interest of public safety first," Baltimore Field Office Director Diane Witte said in a news release. "These individuals had demonstrated violent criminal behavior before, and because they were released in spite of the lawful detainer, they were afforded an opportunity to take a life."
Local
Washington, D.C., Maryland and Virginia local news, events and information
Fuentes-Ponce came to the U.S. in 2015 with family, ICE said. A judge ordered him removed in 2017, but he remained in the country.
Immigration officials found Escobar to be in the country unlawfully in 2016, ICE said. He was later released to a relative in the D.C. area.