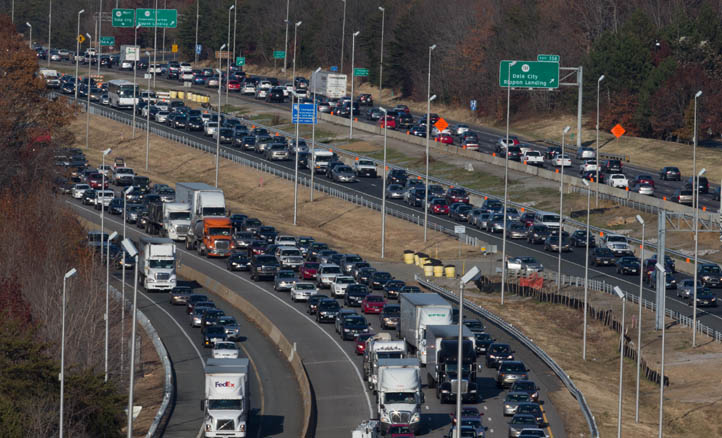 All northbound lanes of I-95 were closed Wednesday morning in Prince William County, Virginia, after a crash involving a fuel spill, officials said.
The crash occurred on I-95 near Joplin Road (VA-619), according to an alert from the Metropolitan Area Transportation Operations Coordination program. Traffic was backed up for 6 miles as of noon.
All lanes had reopened by 1 p.m. Traffic was backed up for 8 miles, officials said.
Traffic was being diverted to US-1.
No information was released immediately on the cause of the crash or whether anyone was hurt.
Stay with News4 for more details on this developing story.