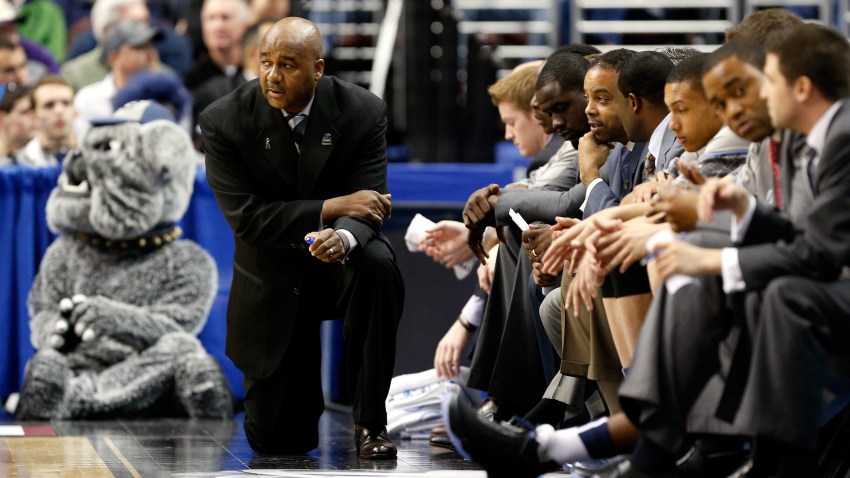 The first two days of the NCAA tournament have featured plenty of upsets, but none were as big or unpredicatable as what happened Friday in Philadelphia.
For the third time in two years, a No. 15 seed has upended a No. 2 seed as Florida Gulf Coast defeated Georgetown 78-68 in the second round of the South Regional.
Sherwood Brown led all scorers with 24 points, while Bernard Thompson added 23 for the Eagles, who were making their NCAA tournament debut. Markel Starks led the Hoyas with 23 points of his own. Otto Porter was held to 13 points on 5-of-17 shooting.
The Eagles led by two at halftime, but extended their lead to 19 in the second half before the Hoyas made a spirited comeback, cutting the lead to four with less than a minute remaining. Georgetown, however, would get no closer than that as the Eagles sealed their historic victory.
Georgetown becomes the seventh second seed to lose in the first/second rounds, joining Syracuse (1991), Arizona (1993), South Carolina (1997), Iowa State (2001), Missouri (2012) and Duke (2012).
The Hoyas have also been eliminated by a double-digit seed in five of their last six appearances in the NCAA tournament.
---
Follow Adam on Twitter @AdamVingan and e-mail your story ideas to adamvingan (at) gmail.com.