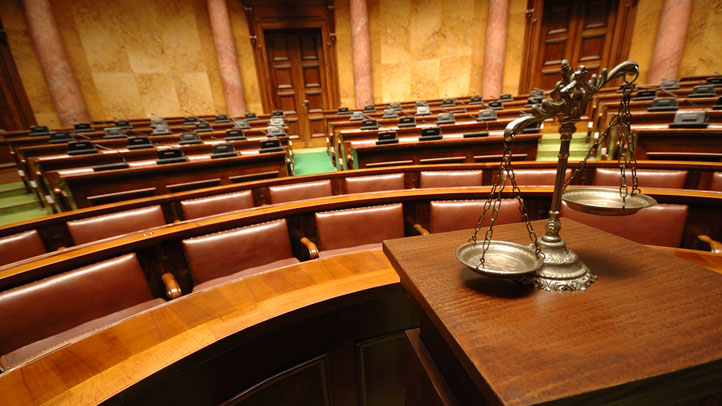 A former candidate for the D.C. Council was sentenced to 60 days in prison Thursday for filing a false statement on a campaign finance report.
Jeff Smith, now 40, ran for the Ward 1 seat of the D.C. Council in 2010 but ultimately lost. He admitted that Jeffrey Thompson -- the D.C. businessman at the heart of multiple instances of illegal contributions -- channeled more than $140,000 to his campaign.
In June, Smith pleaded guilty to a felony charge of filing a false statement. He was sentenced Thursday to six months in prison, with all but 60 days suspended.
Smith will also serve a year of probation upon his release and must pay a $10,000 fine.
He admits to providing a budget to Thompson in spring 2010, seeking $140,975 for voter registration and get-out-the-vote efforts for his campaign.
Between March and September of that year, Thompson channeled funds through his companies to provide more than $140,000. Authorities say at least part of the money was spent on Smith's campaign services and materials.
According to law, $500 is the maximum that a person or entity can contribute to a candidate seeking a ward seat. That total covers both the primary and general elections in aggregate.
"Jeff Smith now faces incarceration because he secretly financed his campaign for the District of Columbia Council with more than $140,000 from one of the district's biggest contractors," said U.S. Attorney Ronald L. Machen in a release Thursday. "....Despite all his illegal spending, Jeff Smith lost the election, and now his criminal activity has been exposed."
Thompson has previously pleaded guilty to illegally funneling money to multiple D.C. and national campaigns. He has not yet been sentenced.
"We remain determined to hold accountable all those who benefited from Jeff Thompson's illegal campaign spending," Machen said Thursday.
Six others have also pleaded guilty to charges stemming from the illegal campaign contributions.
A seventh, former D.C. Councilmember Michael A. Brown, has admitted that his campaign committees had secretly received money from Thompson. He has pleaded guilty to charges in an unrelated bribery investigation and recently reported to a federal prison in Alabama.