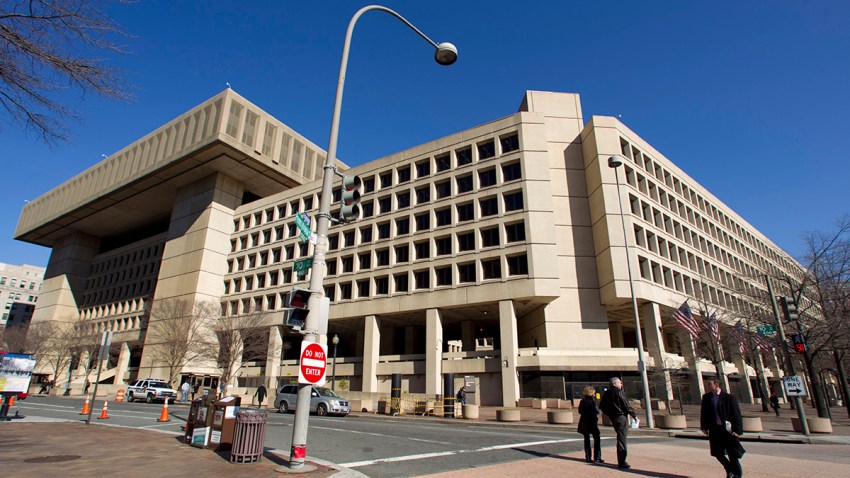 A contract employee for the Federal Bureau of Investigation put a camera under a female coworker's desk at the agency's headquarters in Washington, D.C., according to authorities.
The woman discovered the camera July 26 while working at the J. Edgar Hoover Building on Pennsylvania Avenue NW, court documents say. She had switched the position of her legs at her desk, causing the camera to fall to the ground, she told a D.C. police detective and an FBI agent.
She said she picked up the camera and handed it to a coworker, Joshua Green. Green then held onto the camera for a couple of minutes before another co-worker confronted him, court documents say.
Investigators said Green admitted during an interview Friday that he put the camera under her desk while she was on maternity leave. He allegedly said he bought the camera on Amazon with the intent of getting photos of the victim.
Another employee in the office also told police that they saw Green under the victim's desk at some point in July.
Green said he couldn't get any photos of his co-worker because the camera stopped working, documents say.
According to the documents, Green also told investigators he likes taking photos of young girls and has a "voyeurism fetish."
"The suspect advised that there may be images of people that he has taken unconsented pictures of stored on his personal computer, and that he uses personal computers to look at images (both clothed and nude) of girls under the age of 18," the court documents state.
Green's personnel file said he was accused of voyeurism in the past and "inappropriate" photos were found on his personal computer, the documents say.
Green was arrested and charged with voyeurism.
A spokesperson for the FBI said the agency has no comment at this time.
CLARIFICATION (Aug. 5, 2019, 6:58 a.m.): An earlier headline said the suspect was an FBI employee. He is a contractor.