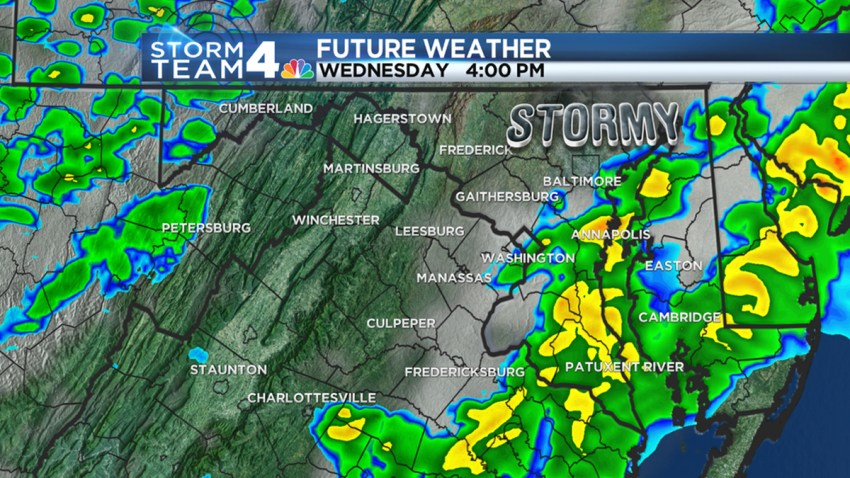 Temperatures in the D.C. area will drop by nearly 20 degrees after a series of fast-moving storms Wednesday afternoon.
Storm Team4 Chief Meteorologist Doug Kammerer says showers will continue in the D.C. area until about 4 p.m. Wednesday. Wind gust of up to 50 mph will whip through the area with the showers. A wind advisory is in effect through 8 p.m. for areas far west of D.C.
Behind the line of showers, temperatures are quickly falling. Temperatures have dropped nearly 20 degrees in less than 30 minutes with this line of storms, Kammerer said.
Wednesday evening will be very cool, and that cooler weather will stick around for a few days.