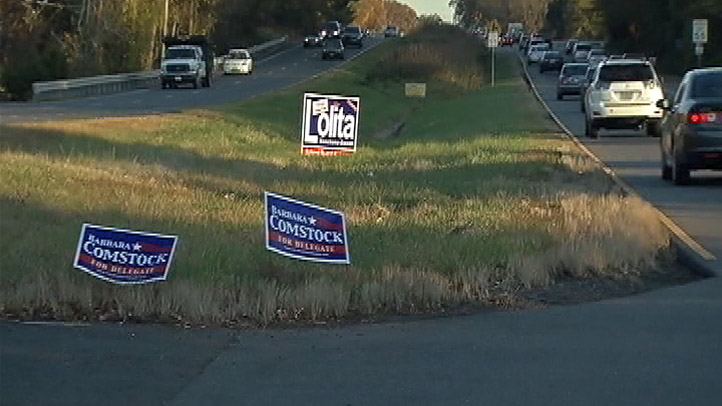 Fairfax County is one step closer to eliminating illegal campaign signs that have cluttered medians and public driveways in the past.

There will be a public hearing next month to discuss a proposal to allow the county to clean up the signs.

Previously, Fairfax County had been barred from removing signs on state-controlled roads.

The proposal would also allow the county to fine offenders on behalf of VDOT.

A final vote on the measure won't come until later this year.