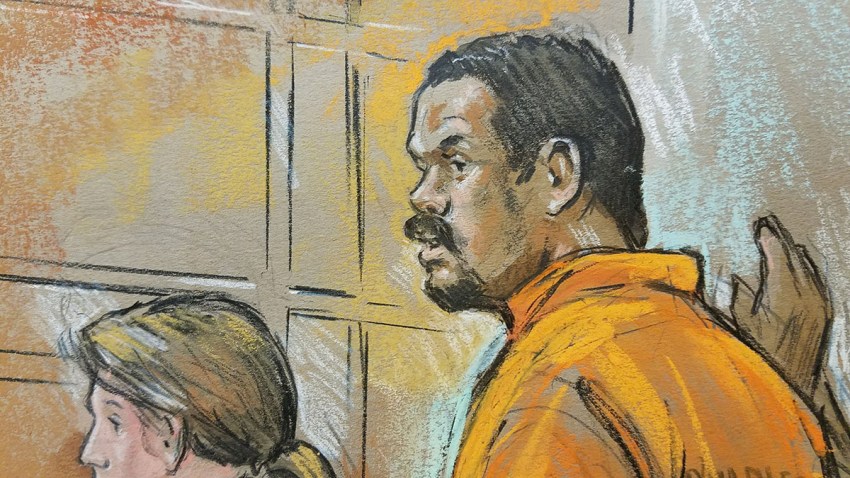 A former teacher's aide who pleaded guilty to sexually abusing dozens of boys at a middle school in Charles County, Maryland, has been sentenced to 105 years in prison on federal child pornography charges.
Carlos DeAngelo Bell, of Waldorf, was sentenced Tuesday by a judge who told Bell his victims would face a life of consequences "from someone they had every right to trust."
DeAngelo pleaded guilty in January to 10 counts of sexual exploitation of minors, admitting he coerced children to engage in sexually explicit conduct to produce child pornography from 2014 to 2016.
Bell also entered a guilty plea to Maryland state charges in January and agreed to a sentence of as much as 190 years in that case, officials said.
Bell worked at Benjamin Stoddert Middle School in Waldorf. Investigators have said he has HIV and tried to transmit the virus. Police said they are not aware of any victims who became HIV-positive.
Child pornography was found on Bell's personal electronic devices, Charles County Sherrif Troy Berry previously said, including graphic images of Bell sexually assaulting children.
To convict Bell, prosecutors spent hours watching "the type of video nobody wants to see," Charles County State's Attorney Tony Covington said at a news conference Friday.
"You can't unsee it," he said.
Before Bell worked in schools, he was an aspiring fashion stylist who appeared on a reality TV show, people who knew him told News4. He was a contestant on the short-lived CBS show "The Job." He competed, unsuccessfully, in an episode that aired in 2013 for an editorial assistant position at Cosmopolitan magazine.
Bell was identified after a parent noticed suspicious text messages on a child's phone in December 2016, according to police statements in July 2017.
Police have identified seven boys whom they believe were victims of Bell; they have said they know of three more and suspect there could be even more than that.
Bell had worked as an instructional assistant at Stoddert Middle School; the role included working with some students with special needs. He also had worked as a track coach at La Plata High School. He had worked for Charles County schools since fall 2014. He also had worked at J.P. Ryon Elementary School in Waldorf and had been a track coach at Maurice J. McDonough High School in Pomfret. He stopped working for Charles County Public Schools on Dec. 22, 2016.
Federal prosecutors filed charges in 2016 in another high-profile child exploitation case. The federal prosecution of Deonte Carraway, a former Prince George's County elementary school aide, yielded a 75-year prison sentence against Carraway.
Copyright AP - Associated Press