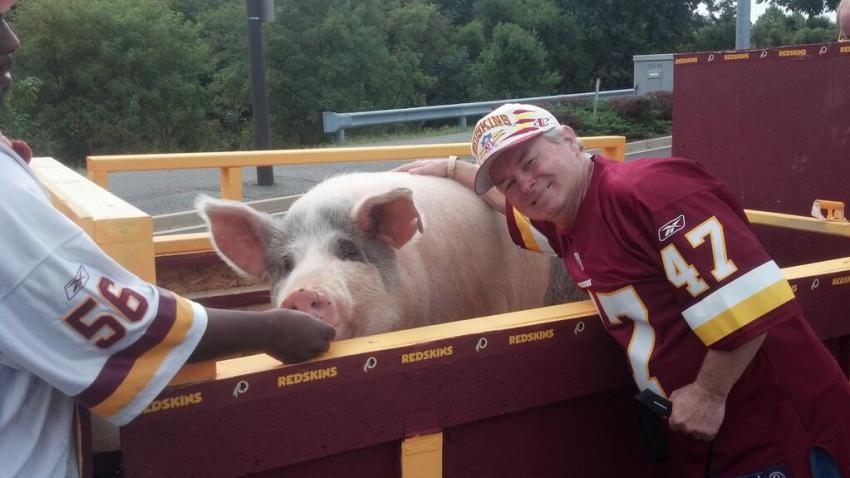 After having to sit out the first Sunday of the NFL calendar, the Redskins finally get to open the season Monday evening against the Eagles.
Evening, as in the period of time between afternoon and night. Not 6 a.m. You know, in the morning.
Obviously, that didn't stop enthusiastic fans from tailgating before dawn.
It's 6am and the 1st #Redskins fan just got to FedEx field! @skinspez and his wife are READY! Even #RGIII not up yet pic.twitter.com/WMT4mKD1Ar — Chuck Bell (@ChuckBell4) September 9, 2013
Redskins fan @skinshuly is ready for MNF! pic.twitter.com/NeOpzKOSte — 106.7 The Fan (@1067thefandc) September 9, 2013
Oh, and there's a live pig partying somewhere in the FedEx field parking lot.
Hog in the house! Grandma hog is helping Redskin fans get psyched for tonight's game at FedEx field. pic.twitter.com/PMZB7tl64u — Megan McGrath (@MeganMcGrath4) September 9, 2013
Tweet any and all pregame, game and postgame photos to @NBCWashington, won't you?
---
Follow Adam on Twitter @AdamVingan and e-mail your story ideas to adamvingan (at) gmail.com.