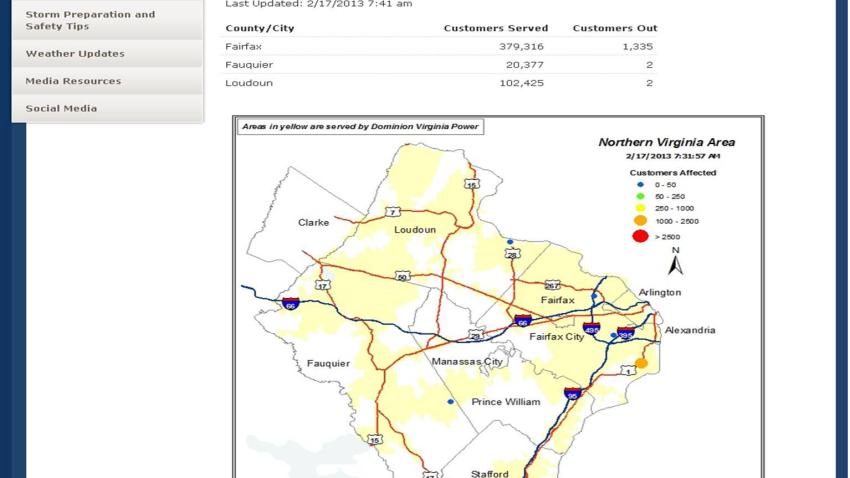 A car accident in Fairfax County closed Mount Vernon Highway for most of Sunday and left hundreds without power for part of the day.
At about 2 a.m. Sunday, a car crash toppled a power pole in the 8200 block of Mount Vernon Highway near Route 1, cutting power to nearly 100 homes.
Police shut down Mount Vernon Highway between Stephies Court and Sunny View Drive, and said that repairs would take between 10 and 16 hours. The road was not expected to reopen until midafternoon.
A spokesman for Dominion Power said that three power poles were damaged in the crash, as well as two transformers. The spokesman said that the Mount Vernon transformers were isolated from other available power circuits, making rerouting the energy impossible.
Initially, repairs were expected to be completed between 5 p.m. and 7 p.m., but most customers were back online by 1:30 p.m. At 8 a.m. Sunday, the peak of the outage, 1,339 Dominion customers were without power.
The crash injured one driver, but not critically, police said.