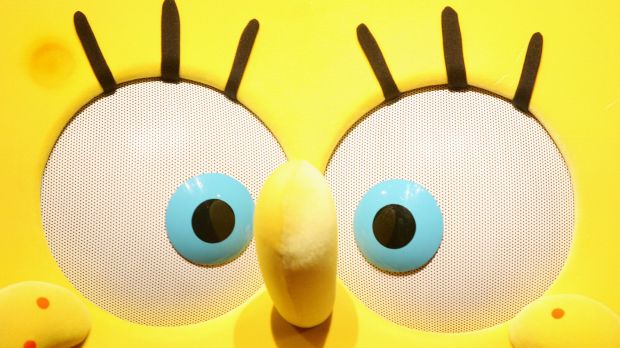 A beloved cartoon character may be slowing children's mental functions, a new study led a professor at the University of Virginia says.

The new study suggests that watching just nine minutes of the Nickelodeon show "SpongeBob SquarePants" can cause short-term attention and learning problems in 4-year-olds.

University of Virginia psychology professor Angeline Lillard is the lead author in the study. Researchers randomly assigned a group of 60 children to either watch ``SpongeBob,'' or the slower-paced PBS cartoon ``Caillou'' or assigned to draw pictures. Immediately after these nine-minute assignments, the kids took mental function tests; those who had watched ``SpongeBob'' did measurably worse than the others.

UVA's Lillard said Nickelodeon's ``SpongeBob'' shouldn't be singled out. She found similar problems in kids who watched other fast-paced cartoon programming.

``I wouldn't advise watching such shows on the way to school or any time they're expected to pay
attention and learn,'' she said.

Nickelodeon spokesman David Bittler disputed the findings and said "SpongeBob" is aimed at kids aged 6-11, not 4-year-olds. Bittler also questioned the methodology of the study, noting the sample size was small and most of the test subjects were from white, middle-class to wealthy families.

The children in the study were given common mental function tests after watching cartoons or drawing. The SpongeBob kids scored on average 12 points lower than the other two groups, whose scores were nearly identical.

In another test, measuring self-control and impulsiveness, kids were rated on how long they could wait before eating snacks presented when the researcher left the room. ``SpongeBob'' kids waited about 2 1/2 minutes on average, versus at least four minutes for the other two groups.

Lillard did note that the children were not tested before they watched SpongeBob, but said none of the children had been diagnosed with attention problems.

Copyright AP - Associated Press