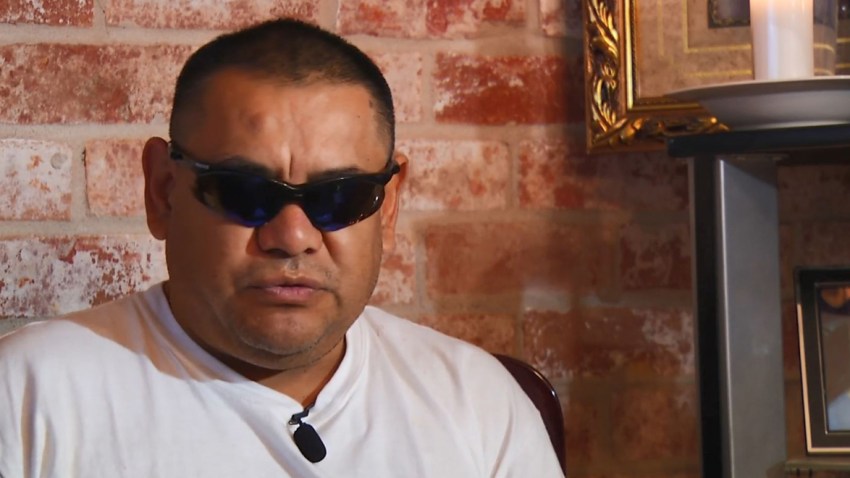 A D.C. firefighter is still in the running for $1 million after advancing to the final round of NBC's "American Ninja Warrior" in an episode that aired Monday night.
Mike Bernardo has been training for the past five years and is moving onto the national finals in Las Vegas, airing each Monday until the season concludes Sept. 21.
"It feels fantastic. I was pumped after going out early last year in spite of being in the best shape I've ever been in," Bernardo said in an interview.
In seven attempts, Bernardo has made it to the national finals at Mount Midoriyama just once before, and said a lot of things distracted him mentally.
"I just got too caught up in the spectacle like, 'Oh my God, I'm going to Vegas!' And then having all the lights and cameras, I let that take me out of what I needed to do, which is relax and prepare mentally and physically," he said.
With $1 million at stake, Bernardo has two goals in mind.
"I really wanna help my parents out," he said. "First thing I would do is pay off all their bills and make sure they're stable." Bernardo added that he also wants to go back to school.
He has been working as a firefighter for 13 years and wants to tackle problems that are beyond the reach of his current job, he said.
"Drugs, violence, poverty are bigger problems than we can fix in my role and I really feel like I need to go back to school to help prevent those things from happening, rather than cleaning up a mess afterwards," he said.
No one has ever completed all four stages of the final competition to be crowned the American Ninja Warrior in all six previous seasons of the show.
Bernardo said whether he wins the competition (and the money) or not, he's just happy to be able to make a good showing for D.C. and the fire department.
"Hopefully I'll get more opportunities like this," he said. "Either way, I'll be around, my number is still 911."