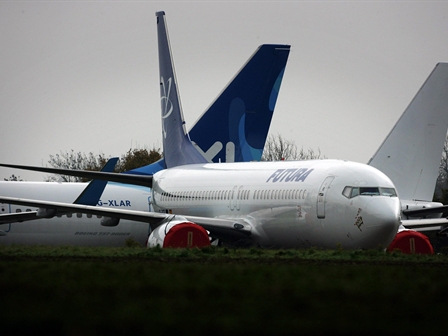 Congressional inaction has caused a partial shutdown of the Federal Aviation Administration, with many repercussions for the Washington region.

On Monday, Congress failed to pass or extend a funding bill for the FAA. As a result, dozens of construction projects halted and thousands of employees were placed on furlough. In the Capital region, nearly one thousand employees have been sitting at home since the partial shutdown on Monday.

In addition to the federal workforce, numerous private sector jobs have been affected.

FAA contracts totaling billions of dollars have been placed on hold. In Fairfax, an $18 million General Dynamics project, working on the NextGen weather system has been stopped. In Rockville, a $593 million project by the CSC Corporation on traffic flow management software has been placed in limbo. At Dulles airport itself, a multimillion dollar program installing status lights to make the runways safer has also been paused.

For a list of all the projects on hold around the country, click here.

The FAA wrote in a press release, "Because Congress has failed to pass an FAA bill, construction workers, technicians, engineers, program managers and planners across the country have been told not to report to worksites and testing centers."
The lack of a funding bill has also taken away the FAA's ability to collect airline taxes and fees. The loss of revenues will add up to an estimated $200 million per week, according to Transportation Secretary Ray LaHood.