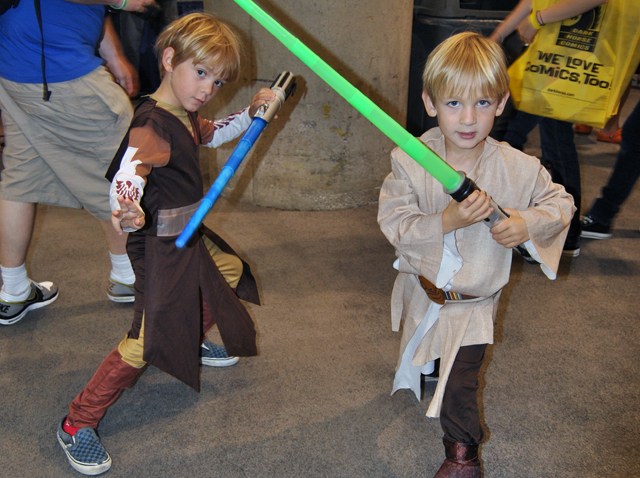 Republican gubernatorial nominee Ken Cuccinelli is airing a new TV ad that seeks to untangle his campaign from a scandal that has mired Gov. Bob McDonnell in criminal investigations involving a nutritional supplements company and its top executive.

The new commercial comes as fresh polling finds Cuccinelli struggling with issues of trustworthiness as a result of the scandal that touches him in addition to the Republican governor. McDonnell and his family received more than $145,000 in gifts and loans from Jonnie R. Williams Sr. of Star Scientific Inc., most of it not reported on state economic interest forms.

Cuccinelli, however, received $18,000 from Williams and his company over four years.

Cuccinelli, the state attorney general, has distanced himself from the troubled governor before, but his new ad goes even farther. In it, Cuccinelli takes credit for launching an investigation into whether the gifts to McDonnell violated the state's ethics law.

The 30-second ad, set for an indefinite broadcast run in every Virginia television market except for Washington, D.C., and its suburbs, also attempts to shift the focus back to a federal investigation into how GreenTech Automotive, an electric-car company that Democrat Terry McAuliffe headed until December, and an allied company used a federal program that grants permanent U.S. residency to large foreign investors in companies that create jobs in America.

Cuccinelli's ad alleges that McAuliffe himself is under investigation. While McAuliffe's former company is under a Securities and Exchange Commission probe for actions that took place while McAuliffe was its chairman, he has not been identified individually as a subject of the investigation.

The ad accurately notes that Cuccinelli, the state attorney general, initiated inquiries into the Executive Mansion that he hopes to occupy in less than five months.

"Cuccinelli personally launched the investigation into Bob McDonnell,'' a narrator in the ad boasts.

Cuccinelli's office turned over to Richmond's Democratic commonwealth's attorney, Mike Herring, an investigation into whether McDonnell violated state ethics laws by not disclosing gifts from Williams. That investigation remains active. McDonnell has defended his decision not to report them, noting that state law exempts gifts to family members from disclosure.

Federal prosecutors are also investigating McDonnell's ties to Williams and Star Scientific and whether the governor used his authority to benefit them.

During the past month, McDonnell has acknowledged receiving gifts and loans, said he and his family are returning or repaying them, and apologized for his actions. He has not, however, independently itemized the gratuities.

Cuccinelli's ad also accurately notes that Herring's investigation cleared him of violating state law with belated disclosures of Williams' gifts. Herring, however, noted that the lapses expose easily exploitable gaps in Virginia's public ethics and financial disclosure laws, rated among the weakest in the nation.

In April, after media reports of Cuccinelli's ties to Williams and his ownership of more than $10,000 in Star Scientific stock, Cuccinelli amended four years' worth of annual statements of economic interest to include thousands in gifts that he said had slipped his mind earlier.

Among them were a $3,000 summer vacation and a catered $1,500 Thanksgiving dinner at Williams' luxury waterside chateau on Smith Mountain Lake in Virginia's Blue Ridge Mountain foothills. Cuccinelli has said he will not reimburse Williams because no money ever changed hands.

Cuccinelli also found himself battling new allegations this week that his office fought to block disclosure of emails indicating the attorney general's office collaborated with lawyers for two energy companies facing a class-action lawsuit by southwestern Virginia residents. The plaintiffs claim the companies owed them millions of dollars in royalties for natural gas deposits taken from beneath their property. A judge expressed shock at the seeming collusion between the attorney general's office and the companies, prompting an ongoing investigation by the state's inspector general. The corporate parent of one of the energy companies contributed more than $100,000 to Cuccinelli's campaign.

In polling released Tuesday by the independent Quinnipiac University, McAuliffe led Cuccinelli among likely Virginia voters 48 percent to 42 percent. The live telephone survey conducted Aug. 14-19 among 1,129 respondents found that one factor in its results was McAuliffe's slight edge on the issue of honesty and trustworthiness.

"Guilt by association may not be fair, but it sure is politically powerful,'' Peter A. Brown, assistant director of the Quinnipiac University Polling Institute, observed of Cuccinelli's woes linked to McDonnell's problems.

The poll's overall results had a sampling error margin of plus-or-minus 2.9 percentage points.

Copyright AP - Associated Press