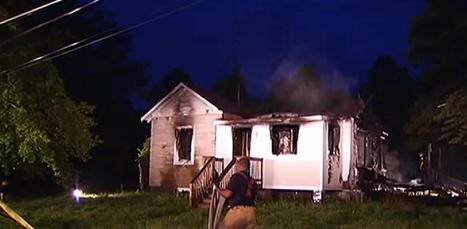 A Ft. Washington home was destroyed in a fire early Thursday morning.
Prince George's County fire crews were called to the home in the 9600 block of Old Ft. Road just before 4 a.m. When firefighters arrived, the structure was fully engulfed.
The fire has since been extinguished.
Officials say the home appears to be vacant. The cause of the fire is not known at this time.