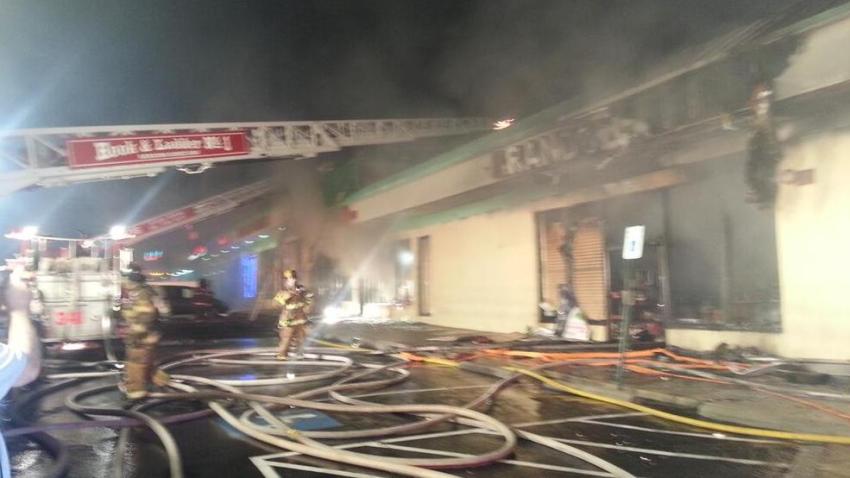 Fire crews responded to a strip mall in Prince George's County, Md. late Thursday evening for a structure fire.
According to reports, the three-alarm fire was located at 7980 New Hampshire Ave. in Hyattsville at the Langley Park Shopping Center.
The bulk of the fire was out before midnight, and the Prince George's County PIO reported firefighters were ordered off the roof due to oncoming thunderstorms.
The extent of the damage and the cause of the fire remain unknown.
Stay with NBCWashington and News4 for the latest on this developing story.