Chances are, someone close to you or in your periphery has recently gotten COVID-19. Cases and hospitalizations are trending upward as new variants of the virus have emerged.
"This [virus] is still being nasty and tricky. It's still shifting just as fast as vaccines can be developed. And we are seeing an uptick in infection nationally, an uptick in emergency room visits and hospitalizations, but it is nothing to the kind of level that was experienced earlier in the COVID epidemic," Dr. Jesse Goodman, a professor of medicine and infectious diseases at Georgetown University Medical Center, told News4.
Everyone ages 6 months and older should get the updated COVID vaccine this fall, advisers to the Centers for Disease Control and Prevention overwhelmingly recommended on Sept. 12.
Here's what we know from health experts and current data on the new variants, the severity of symptoms, the effectiveness of the new vaccines and who is recommended to get them.
We're making it easier for you to find stories that matter with our new newsletter — The 4Front. Sign up here and get news that is important for you to your inbox.
What are the dominant COVID-19 variants right now?
New lineages of the Omicron variant that first popped up in November 2021 continue to emerge and spread nationally and globally.
Omicron subvariant EG.5, which some health experts nicknamed "Eris," is the dominant strain, accounting for an estimated 24.5% of cases in the country for the two weeks leading up to Sept. 16, according to the Centers for Disease Control and Prevention. Eris held about 22% of cases during the previous two weeks.
FL.1.5.1 is the second-largest strain, holding 13.7% of infections in the U.S. as of Sept. 16. During the previous two weeks, FL.1.5.1 accounted for 10.6% of COVID infections.
What about the new variant BA.2.86?
A highly mutated variant called BA.2.86 has caught the attention of health experts around the globe.
"We have not seen a new variant [in humans] with this many new spike mutations happening all at once since the emergence of the original Omicron," Jesse Bloom, an evolutionary biologist at Fred Hutch Cancer Center, told NBC News in August.
As of Aug. 30, there were 24 confirmed cases of BA.2.86 throughout the world, including three in the United States, one of whom tested positive at Dulles International Airport in Loudoun County, Virginia, through the CDC's Traveler-based Genomic Surveillance. Ten others who tested positive for the variant were in Denmark, four were in Sweden, two were in South Africa, two were in Portugal, one was in Canada, one was in Israel and one was in the UK, the CDC said.
"One of the reasons WHO and other viral evolution people were concerned about this is because it seemed to pop up in four different continents at once, and that suggests it's widely distributed," Goodman said.
Outside of those confirmed cases, the CDC says wastewater samples taken from Ohio and New York have indicated the presence of the BA.2.86 variant.
While the CDC and World Health Organization say they're monitoring BA.2.86, it's still too soon to know how well it can spread.
"Detection across multiple continents suggests some degree of transmissibility," the CDC said. "This is notable since scientists have not detected broad international spread of many other highly diverged lineages, which can arise in immunocompromised persons with prolonged infections."
Where do we stand with case rates and hospitalizations from COVID-19?
Since most tests are now done at home and go unreported, individual cases of COVID-19 are harder to track. But health experts say they've noticed an uptick in patients with the virus.
CDC data shows hospitalizations have been on the rise since late July. Goodman, who is a physician at three hospitals in the D.C. area, said he's seen an increase in COVID-19 patients in the past several weeks.
"I think just generally, and also talking to my colleagues, whereas a few months ago we weren't seeing much, we didn't have many COVID patients hospitalized. Now, we're starting to see them," he said.
Cases are rising among children, too.
"We are seeing rising numbers of COVID cases at Children's ... here in D.C. Basically, ever since school started reopening, we have seen a steady increase in COVID-19 numbers through the District," said Dr. Sarah Combs, a physician for Children's National Hospital.
From Sept. 10 to Sept. 16, there were more than 19,600 more patients hospitalized with COVID-19 in the U.S. than the previous week.
D.C. reported 68 new patients hospitalized hospitalized with COVID-19 for that same time frame, an increase from the 35 patients reported about a month before.
Maryland reported 274 new COVID hospital patients on Sept. 16, while Virginia reported 444 hospitalizations.
Below, a map shows a county-by-county breakdown of the percentage change in hospitalizations from the week of Sept. 9 to Sept. 16. Hospitalizations in the Washington, D.C., area are fluctuating, with most counties experiencing a moderate decrease in that week. Fairfax and Loudoun counties in Virginia were "stable," according to the CDC.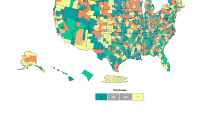 While hospitalizations are rising, data show they're not anywhere near the levels seen during the worst surges of the pandemic.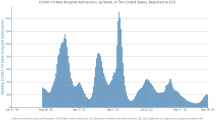 Deaths from COVID-19 are also rising, but remain low. From Sept. 10-16, 615 people died of COVID in the U.S., according to the CDC. The week before, 944 people died. Those numbers are drastically lower than the number of deaths seen at the height of the pandemic.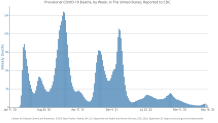 What are the symptoms of Eris, FL.1.5.1 and other variants?
Doctors say symptoms of the variants that are currently circulating are the typical upper-respiratory and cold-like symptoms seen with most COVID cases, including:
Sore throat
Runny nose
Cough
Sneezing
Fever
Fatigue
Muscle aches
Headache
"We're seeing in healthy, young individuals, you know, COVID disease perhaps being somewhat milder because people have preexisting immunity from prior infection and vaccine," Goodman said.
But, Goodman says, there are still severe cases in which people get pneumonia and require oxygen, and other cases in which people show no symptoms at all.
"It still seems to run the whole range, but with time we've generally seen the manifestations become milder," he said. "But if you're one of the people that gets severe COVID or is hospitalized, obviously, it's no laughing matter and there's still the issue of [long COVID], which I think is the concern."
Symptoms of the BA.2.86 variant remain unclear.
"There's no data on symptoms associated with infection because the case numbers are just too small," Dr. Andrew Pekosz, a virologist at Johns Hopkins University, told TODAY.com.
The CDC says it's still too soon to know whether BA.2.86 will cause more severe illness than previous variants.
Are the new vaccines effective against current variants?
Advisers to the CDC recommended that everyone ages 6 months and up get the new vaccines.
Go to vaccines.gov to find a vaccine appointment near you.
The Food and Drug Administration approved updated COVID vaccines from Pfizer and Moderna.
Before the spread of Eris and FL.1.5.1 over the past couple of months, variant XBB.1.5 was holding strong from March through July, making it the target for the upcoming vaccines.
But estimates from the CDC show XBB.1.5 cases have dwindled from more than 60% in March to just under 5%, as of Aug. 19.
Health experts say the vaccines should still provide protection against the Eris variant.
"I think that these vaccines will provide very substantial protection against EG.5. Maybe just a little bit of loss, but it's nothing that I'm very concerned about," Dr. Mark Mulligan, director of the NYU Langone Vaccine Center, told CNBC. "It looks like we're going to be OK."
Moderna and Pfizer's vaccines produced a strong immune response against BA.2.86, the companies said.
Some experts have feared that the highly mutated variant wouldn't be a good match to the updated vaccines.
Novavax has not released data yet on how their shots fare against BA.2.86.
Who should get the new COVID vaccine?
The CDC recommends all Americans 6 months and older get at least one dose of an updated vaccine this year, regardless of whether they've received any of the original COVID shots, CNBC reports. Guidelines for staying up-to-date on vaccines are different depending on age group and risk level. See all of the CDC's guidelines here.
People 65 years and older can get an additional dose of a new vaccine four or more months after their first new shot, the CDC said, and people who are moderately or severely immunocompromised can get additional doses of a new shot. Talk to your doctor to find out how many doses are appropriate for you.
Children 6 months to 5 years old who are getting COVID vaccines for the first time should complete their primary series with two doses of an updated Moderna shot or three doses of the new Pfizer shot, according to the CDC.
When should I get the new vaccine if I've recently had COVID?
People who have recently been infected with the virus can wait three months to get the new vaccine, but they can also get it "as soon as they're feeling better," Dr. Megan Wallace, a CDC epidemiologist, said during Tuesday's advisory meeting.
"You have the option to wait for three months, but it is not a requirement," she said.
Reinfection is less likely in the weeks to months after infection, but the CDC says certain factors could be reasons to get a vaccine sooner rather than later, including:
Personal risk of severe disease or risk of disease in a loved one or close contact
Local COVID-19 hospital admission level
The most common COVID-19 variant currently causing illness
Wallace also advised that those who recently got the previous COVID vaccine should wait two months before getting the updated shot.
What can I do to lower my risk of getting COVID? Should I wear a mask?
Goodman recommends a few ways to reduce your risk of catching COVID and spreading it to others:
Wear a mask in crowded places and try to avoid crowded situations. People who are elderly, have weakened immune systems or are at high risk of getting serious illness from COVID should be especially cautious and wear N95 masks if they must go to crowded places.
If you're sick, take a rapid test and keep testing as you continue to show symptoms. Sometimes, it takes a couple of days to test positive. Don't shrug off your symptoms for a cold.
Avoid going to work, school and public places if you're sick or showing symptoms of a virus.
Here's more guidance on when to wear a mask depending on your risk level and the COVID spread in your region.
Where can I find at-home COVID tests?
Some local pharmacies have had low inventory of at-home tests, while others have been sold out amid the uptick in cases.
Both CVS and Walgreens have online trackers that show which local stores have test kits available. They also sell COVID tests online.
If you need to test right away and can't find a kit in a store, you can reach out to your doctor or visit an urgent care clinic.
Health experts say it's also possible that older COVID tests stashed away in your cabinet are still good. The FDA has extended the expiration dates for numerous tests.
Go here to see if your expired at-home test still works.
What should I do if I test positive for COVID?
Staying at home and separating from others who aren't sick is the best way to keep from further spreading the virus, the CDC says.
While you're recovering from COVID, be sure to rest, drink lots of fluids and monitor your symptoms.
People who are older or at high risk of getting very sick from COVID should talk to their doctor about treatments for the virus that can reduce their chances of hospitalization or death, the CDC advises.
Antiviral medications such as Paxlovid and Remdesivir, work by stopping the virus from spreading and growing within the body. Here's more information about antiviral treatments.
How long is is COVID contagious?
You're likely the most infectious during the first five days, according to the CDC, which says people who test positive for the virus should stay home for at least five days and isolate themselves from others in the home who aren't sick.
Other isolation guidelines from the CDC include:
Wear a high-quality mask if you must be around others at home and in public.
Do not go places where you are unable to wear a mask.
Do not travel.
Stay home and separate from others as much as possible.
Use a separate bathroom, if possible.
Take steps to improve ventilation at home, if possible.
Don't share personal household items, like cups, towels and utensils.
Monitor your symptoms. If you have an emergency warning sign (like trouble breathing), seek emergency medical care immediately.
People with improving symptoms can end their isolation after the fifth day if they've been fever-free for at least 24 hours without the use of fever-reducing medicine, the CDC said. Go here for more guidelines from the CDC.
Keep checking this guide for continued updates on the new variants and vaccines.