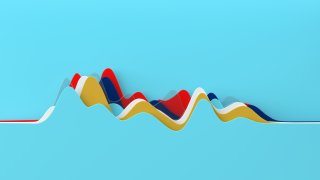 Editor's Note: This article may not be regularly updated. Please refer to this link to see the latest updates on coronavirus in the DMV.
---
After hearing from many readers seeking a central hub for daily data updates on the coronavirus pandemic, News4 is sharing all our charts and graphs on one page.
Below you'll find the latest data and statistics on local COVID-19 cases, hospitalizations, outbreaks, testing facilities and more in the D.C. area. Check back for updates.
---
---
---
---
Case Breakdown in Our Region
---
---
When Could I Get the Vaccine?
Answer the questions to calculate your risk profile and see where you fall in your county's and state's vaccine lineup. This estimate is based on a combination of vaccine rollout recommendations from the CDC and the National Academies of Sciences, Engineering, and Medicine.
For a more detailed breakdown of who is included in each priority group, see this methodology.
Source: the Vaccine Allocation Planner for COVID-19 by Ariadne Labs and the Surgo Foundation
Interactive by Amy O'Kruk/NBC
---