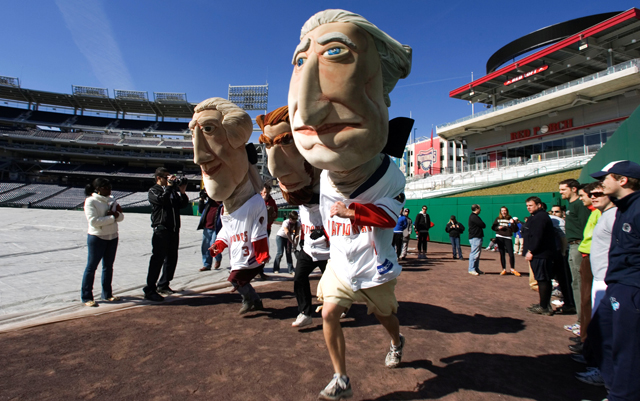 More than 60 hopefuls auditioned Sunday to be one of the next 'Racing Presidents' who entertain Washington Nationals fans at the new ballpark.

They gathered at the park where they raced in the full 45-pound costumes of Abe Lincoln, Thomas Jefferson, and George Washington. They also showed off their dance moves.

Nats officials say they have about 20 part-time 'Racing Presidents' who rotate schedules during the season, and the organization needs to fill several more slots.

The men and woman had already applied for the jobs before showing up Sunday. Nats officials expect to decide who to hire in the next week or so.