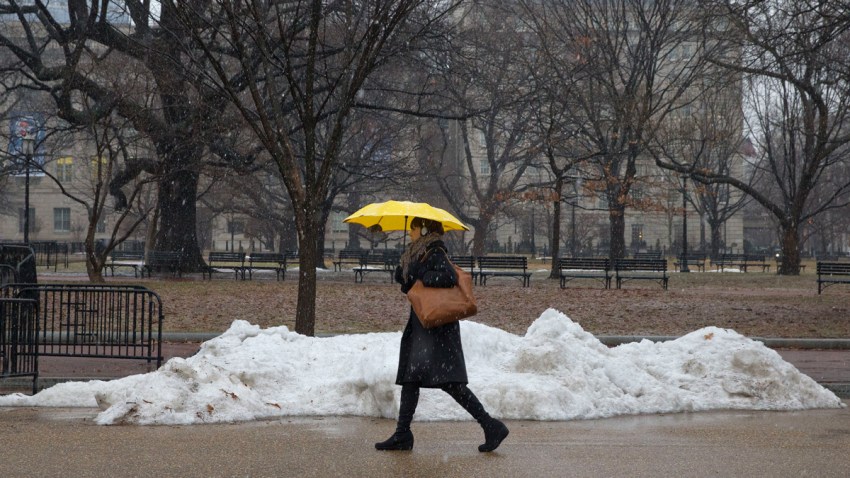 Isn't it supposed to be spring?
While Thursday was the warmest day of the year so far, with a high of 76 in D.C., Friday's rain comes with a cold front that will spell a chilly start to the weekend.
Friday is gradually drying out from west to east in the early afternoon. Later Friday, temperatures will hover around 50 degrees. Saturday will dawn with temps only in the mid-30s, and during the day, a blustery wind and temps just reaching the mid-40s and wind chills about 10 degrees below that.
For the record, the average high this time of year is around 60.
Sunday will be sunny, with a lighter wind, and around 50 degrees. But next week will welcome some more springlike weather, with Monday through Thursday in the mid-60s.
This story has been updated from a previous version.