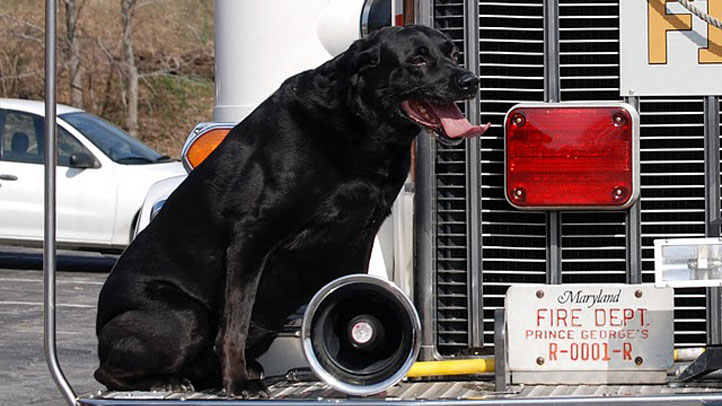 From pound puppy to fire department hero.
That's how Misty, a retired Prince George's County Fire/EMS arson canine, will be remembered after passing away earlier this week at the age of 13.
Misty was best known for her work that led to the arrest of a serial arsonist responsible for setting more than 300 fires. The department said that, through her training, she was able to detect the presence of an ignitable liquid at many fire scenes, which was one of many similarities. As a result, a task force was created and a 22-month investigation led to the arrest.
Misty, originally a rescue dog picked up at a pound, also served in many other counties across Maryland, Virginia and D.C.
She worked for the Prince George's Fire Department from 1999-2006 after completing an intensive six-week training program in Maine with her handler, Scott Hoglander. They graduated together and were certified by the Maine Criminal Justice System through a scholarship given by State Farm Insurance.
After retiring from the force, Misty remained a faithful pet, companion and family member to Hoglander.