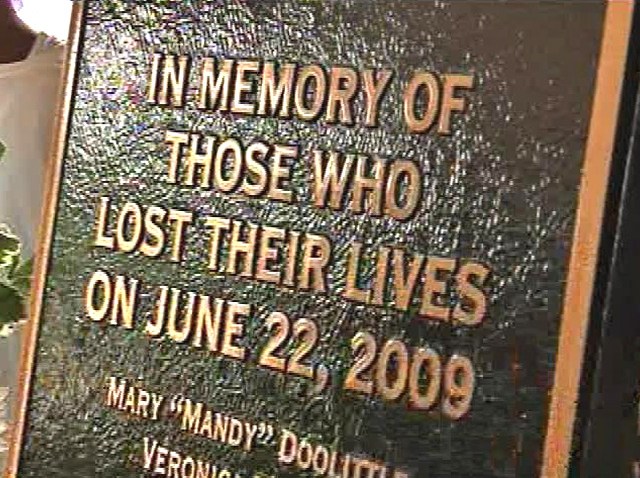 The National Transportation Safety Board will determine what caused last summer's deadly Metro crash in a hearing tomorrow.

Investigators will offer their findings before the NTSB votes on the probable cause of the accident. The NTSB is expected to then make recommendations on how to prevent a similar tragedy from happening.

Eight passengers and a train operator were killed, and dozens injured, when a train slammed into another stopped on the tracks between the Fort Totten and Takoma stations on June 22, 2009.

Metro says it has been trying to make improvements ever since. In a press release, the transit system says it has taken aggressive steps to comply with the NTSB ahead of tomorrow's meeting. According to its website, Metro has:
Changed the operation of trains from automatic to manual mode, immediately after the accident.
Instituted a twice-daily evaluation of track circuit performance.
Established new test procedures to identify track circuits susceptible to parasitic oscillation.
In addition, the Metro Board has given approval to replace the 1000 series railcars, which are more likely to telescope in a crash, such as in last year's accident.

Metro General Manager Richard Sarles said Metro is prepared to implement the recommendations that may come from the NTSB's meeting. Metro said it's putting aside $30 million in the next three years to follow those recommendations.
---
Fan, Follow and Text: Get the latest from NBCWashington.com anytime, anywhere. Follow us on Twitter and Facebook. Sign up for our e-mail newsletters and get breaking news delivered right to your mobile phone -- just text DCBREAKING to 622339 to sign up. (Message and data rates may apply.)