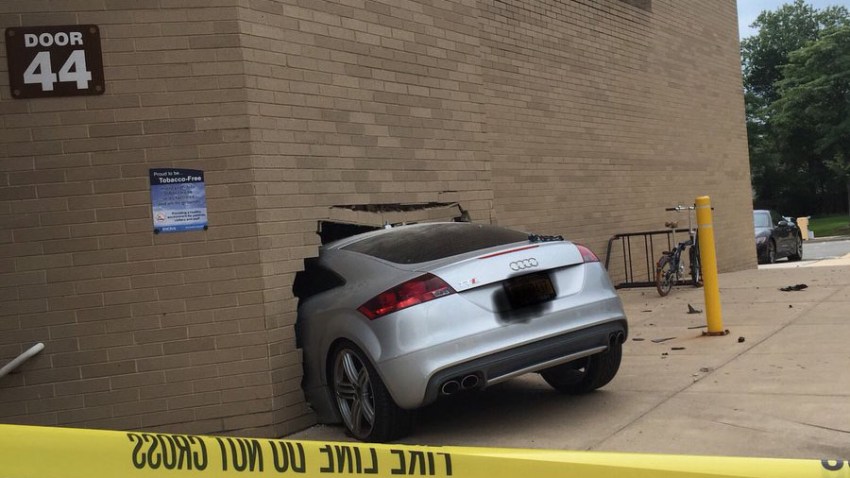 A car rammed through the side of Inova Alexandria Hospital on Saturday afternoon causing nearly half of the car to end up inside the building.
The Audi sports car crashed into the wall just before 4 p.m., according to the Alexandria Fire Department.
No one was trapped during the crash, and the driver was treated for minor injuries at the scene, the department said.
Fire officials also said no people inside the hospital were hurt.
Alexandria firefighters tweeted photos of the scene showing the silver car stuck in the wall.
The fire department said crews reinforced the building's structure after the crash to make sure it was safe for the people inside.
The driver is not facing charges, according to the department. It is unclear what caused the crash.