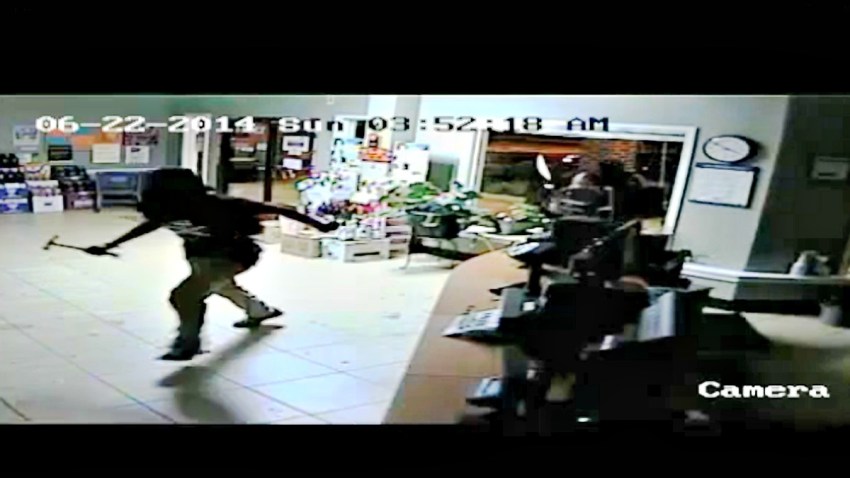 Fairfax Police are looking for three people who broke into an ABC store and snatched alcohol from the shelves early Sunday morning.
The masked burglars broke into the store, located at 13944 Lee Jackson Memorial Highway, just before 4 a.m. on June 22.
Surveillance footage shows the first suspect smash the window of the store and jump over a display before tripping and falling onto the store's floor. All three suspects then race through the aisles of the store, filling their bags with an assortment of vodka, gin, whiskey and other spirits.
Detectives say the thieves were in the store for about two minutes.
If you recognize the people in the surveillance footage, call police at 703-591-0966.