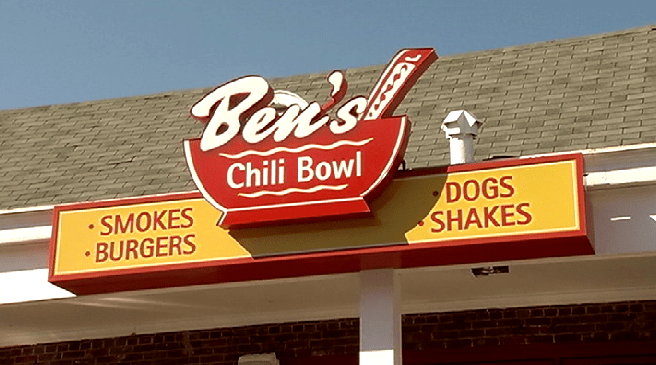 A District of Columbia landmark is expanding across the Potomac.

Ben's Chili Bowl opened its first location in Virginia on Thursday with a ribbon-cutting ceremony in Arlington.

Rumors of a second location had floated around for years, and after more than five decades on U Street NW, the famed half-smoke spot cut the ribbon on the new Rosslyn location with special guest (and longtime customer) Bill Cosby.
Cosby, the restaurant's most famous cheerleader, cut the ribbon and entertained a crowd of several hundred that turned out to get one of Ben's signature chili half-smokes.

The new location at 1725 Wilson Blvd. is one of three proposed expansions this year. Ben's also has an outpost at Nationals Park. But Thursday's opening marks the first new stand-alone Ben's Chili Bowl since the original opened more than 55 years ago.

Ben and Virginia Ali opened their restaurant in 1958 in U Street in the District, and it's since become a staple on the D.C. food scene. It stayed open through race riots in the late '60s that devastated the neighborhood and has been a keystone in the neighborhood's revitalization.
Copyright AP - Associated Press