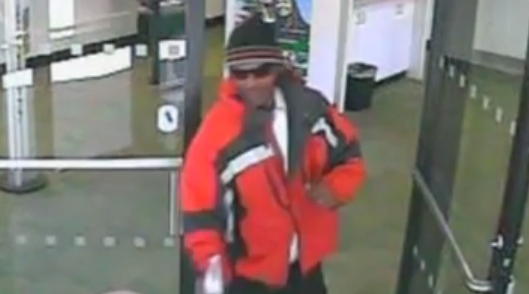 Fairfax County Police say the bicyclist who robbed an Annandale-area bank Monday may be responsible for another robbery at the same bank.
The suspect entered the M&T Bank in the 7800 block of Heritage Drive on Dec. 1. Police say the man displayed a gun, took an undisclosed amount of money and fled the area on his bicycle.
No injuries were reported.
Police believe the same man is responsible for a robbery at the same bank branch on Nov. 14, but that time, he came back with a gun.
Investigators have released surveillance footage of the robbery. If you recognize the man pictured, call police.
Bud Walker with Fairfax County Police says they have a couple theories on why the man is using a bike as a getaway vehicle.
"One, he lives locally and is just using the bicycle to quickly get under cover and out of sight," Walker said. "There's another possibility that he's using the bicycle to get to a vehicle quickly, throws the bicycle in the trunk, and then flees in the car."