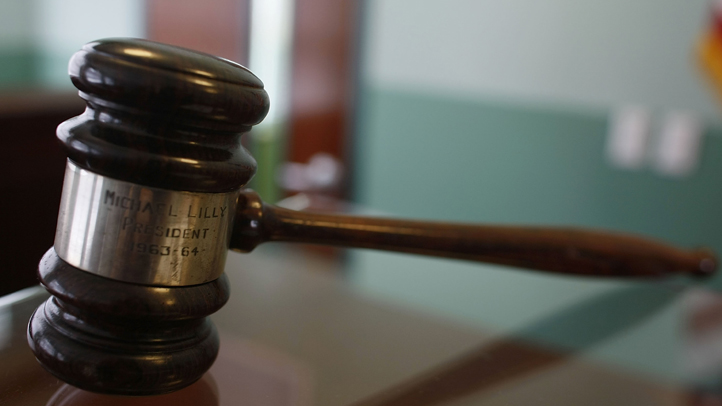 The former chef at the Virginia governor's mansion pleaded no contest Wednesday to reduced charges that he stole food from the first family's kitchen. He was ordered to repay the state $2,300, ending a politically embarrassing case that was headed to trial weeks before the state's hotly contested governor's race.
Todd Schneider, 52, had been charged with four felony embezzlement counts but they were reduced to two misdemeanor charges under a plea agreement approved by Richmond Circuit Judge Margaret Spencer. She suspended 6-month jail sentences for each count and ordered him to repay the state for the taxpayer-paid provisions.
The case against Schneider brought to light allegations of misconduct against Gov. Bob McDonnell and entangled Attorney General Ken Cuccinelli, the Republican candidate for governor. While McDonnell cannot seek a second straight term under state law, the chef's prosecution and accusations of lavish gift-giving by a political supporter to the Republican governor has tarnished McDonnell's once-rising political star.
"Mr. Schneider's prior denials of wrongdoing and his reckless allegations against the Governor's office and the McDonnell family have been completely discredited by today's criminal convictions," read a statement from Jason Miyares, spokesman for McDonnell's legal defense.
The plea avoids a trial that had been scheduled for Oct. 15, less than three weeks before the state's Nov. 5 general election.
Outside of court, neither Schneider nor his attorney, Steven Benjamin, would discuss details about the plea negotiations with the prosecutor, Gregory Underwood, Norfolk's commonwealth attorney. He was assigned to the case when Cuccinelli stepped aside, citing a conflict of interest.
Benjamin called the settlement "an excellent resolution" and said it was only possible once Underwood took over from Cuccinelli as prosecutor for the case. Cuccinelli's office had directed the probe and obtained the indictment against Schneider.
"This prosecution should never have been brought, should never have been initiated by an attorney general with a pervasive personal, financial and political conflicts of interest that were evident in this case," Benjamin said. "But once the indictments were brought and the conflicts were acknowledged, the court did the correct thing ... and brought in Mr. Underwood and appointed him to handle this."
In a statement, however, Cuccinelli spokesman Brian Gottstein said the plea agreement "vindicates this office's decision to pursue the prosecution of embezzlement charges against Chef Todd Schneider."
Schneider, who worked at the Executive Mansion from 2010 until his dismissal in early 2012, told investigators the first family had taken undisclosed gifts from a wealthy donor and from the kitchen, and that the governor required him and other state employees to work private and political events.
Schneider's allegations led to state and federal investigations.
Authorities are investigating the relationship between both McDonnell and first lady Maureen McDonnell and Jonnie R. Williams Sr., a wealthy donor and the chief executive of troubled nutritional supplements maker Star Scientific Inc.
Investigators are looking at whether Williams or his company benefited as a result of more than $124,000 worth of gifts and loans to the first family.
McDonnell has defended not reporting the gifts, noting that Virginia's public ethics laws require the disclosure only of gifts given directly to public officials, not their family members. In July, however, he publicly apologized and announced the gifts and loans had been returned or repaid to Williams.
Cuccinelli accepted more than $18,000 worth of gifts from Williams and Star Scientific, and once owned more than $10,000 in company stock. Some of the gratuities, including a $3,000 summer family vacation and a catered $1,500 Thanksgiving dinner at Williams' palatial waterside getaway at Smith Mountain Lake near the Blue Ridge Mountains, were not disclosed until April, when Cuccinelli amended four years' of economic disclosure forms.
In July, Richmond's Democratic commonwealth's attorney, Mike Herring, said in a report that Cuccinelli broke no state law with his tardy disclosures of Williams' gifts.
Then, earlier this month, Cuccinelli gave a Richmond charity $18,000 -- the same value as gifts he accepted from Williams.
After the 15-minute hearing, Schneider spoke to reporters outside the downtown courthouse.
"It's been a very difficult situation but it's a beautiful day here in Richmond," said Schneider, smiling broadly. "It's time for me to move on, love life and love myself (and) make great food for people."
RELATED COVERAGE ON NBCWashington.com:
Copyright AP - Associated Press