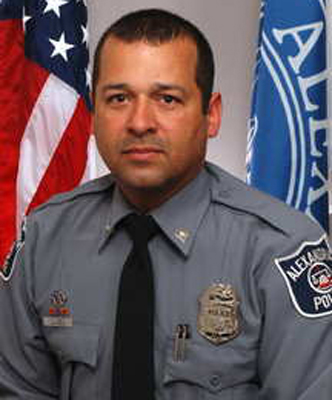 An Alexandria police officer who was shot during a traffic stopcontinues to make progress
in his recovery.

The wife of Officer Peter Laboy's wife says he is now performing physical therapy exercises and watching TV in his room at MedStar Washington Hospital Center. He is able to breathe on his own, she said, although he remains unable to speak. Laboy was shot Feb. 27
after trying to stop a cab driver who was accused of harassing women.

The suspect in the case, Kashif Bashir, led police on a chase through Fairfax County before being arrested. Bashir has been charged with malicious wounding of a law enforcement officer and is being held without bond

Laboy's wife, Suzanne, posted an update on her husband's condition using anonline journal
at CaringBridge.org.

"Peter is making unbelievable strides hour by hour," she wrote in an entry early Thursday. "He's my husband and I know how he thinks and what he's capable of, especially after this critical week."

Suzanne Laboy said she is worried about their children, though.

"They are starting to understand things will never be the same. Like many, they are unsure of the future and what that means for us as a family. I'm trying to explain that we will be dealing with a 'new normal'..." she wrote.