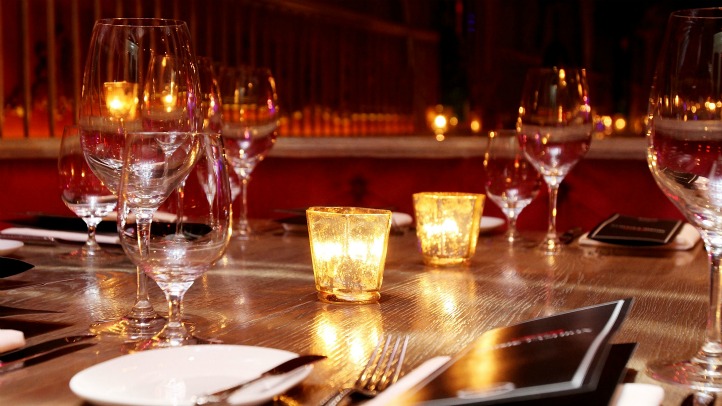 Zagat is out with its top restaurants of 2012, and a D.C. spot has made the list.
The America's Top Restaurants in 25 Cities list named Marcel's (2401 Pennsylvania Ave. NW) as the best restaurant in D.C. Helmed by the widely acclaimed Robert Wiedmaier, Marcel's zeroes inon French and Belgian tastes, plus a special pre-theater menu.
Zagat says (and excuse all those quotes; they definitely went a bit overboard):
Master chef Robert Wiedmaier orchestrates culinary miracles at "master" chef Robert Wiedmaier "orchestrates" culinary "miracles" at this West End Belgian-French "class" act, where the "superlative" cuisine (e.g. the "famous," foie gras–enriched boudin blanc) earns the No. 1 Food rating in DC; "stellar service" and a "romantic" Provençal setting enhance an "exceptional" performance that justifies "dropping serious cash" and putting in "extra treadmill time"; P.S. the pre-theater deal includes complimentary car service to the Kennedy Center.
Wiedmaier also owns Brasserie Beck downtown, BRABO in Alexandria and Mussel Bar in Bethesda.
And speaking of other restaurants... Zagat also surveyed Americans' eating habits.
Results show Texans eat out the most -- about four times per week. Those in D.C. averaged 2.6 times a week. Zagat said Americans spend an average of $35.65 per person when eating out. That's up 30 cents from last year.
More than four in five respondents also said they were in favor of restaurants being required to post their health department letter grades, and most would not eat at a spot with a grade lower than a B.
Zagat's survey included 1,578 restaurants in 45 major markets. Voters were those who dined out at least 3.1 times a week.
---
Check Out the Scene: Keep up with what's happening in the D.C. area anytime, anywhere. Follow us on Twitter and Facebook. Sign up for our e-mail newsletters.