A man charged with abducting a missing University of Virginia second-year student waived extradition Thursday after being captured in Texas Wednesday, but there is still no sign of the student, authorities said.
The Lynchburg Commonwealth's Attorney's Office confirmed it investigated a sexual assault allegation against the suspect 12 years ago but didn't file charges.
Jesse Leroy Matthew Jr., 32, declined to challenge his return to Virginia in a very brief court hearing Thursday, where he did not look at the cameras or speak other than to acknowledge his signature to a Galveston County, Texas, judge. Charlottesville, Virginia, Police Chief Tim Longo said he expects Matthew to be back in Virginia later Thursday or Friday.
The 6-foot-2, 270-pound former college football player was captured less than a day after he was charged with abduction with intent to defile, or sexually molest, Hannah Graham, who went missing Sept. 13 in Charlottesville.
RAW VIDEO: Jesse Matthew Waives Extradition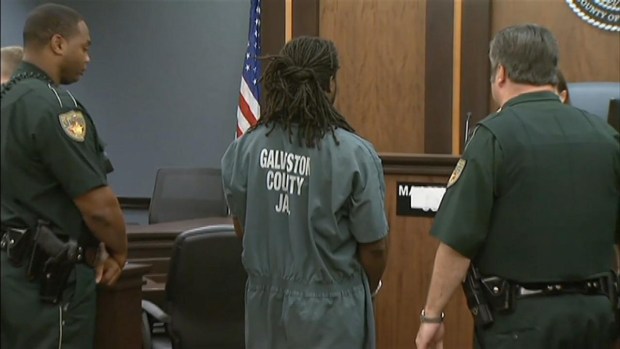 Earlier Thursday, Judge Mark Henry held Matthew without bond on a fugitive from justice count. Appearing via video link to hear the charges against him, Matthew, in a dark green jumpsuit with his hands cuffed, signed papers and refused a court-appointed attorney. He told Henry he wasn't out on bond on any other charges before his arrest.
Matthew appeared confused and asked the judge a few short questions. He expressed concern that his clothes were taken when he was booked into Galveston County jail. "I should be able to have some kind of clothing,'' he said.
Henry told him that his jumpsuit was sufficient and that his personal items would be returned later.
After the appearance, Henry told KPRC-TV that he expected Matthew would be extradited to Virginia within a day or two. But details on how or when he would be moved remained unclear.
MT @jacelarson: #Galveston co. has search warrant for car found w/ Jesse Mathew but waiting to execute until VA police arrive. #HannahGraham

— David Culver (@David_Culver) September 25, 2014
RAW VIDEO: Hannah Graham News Conference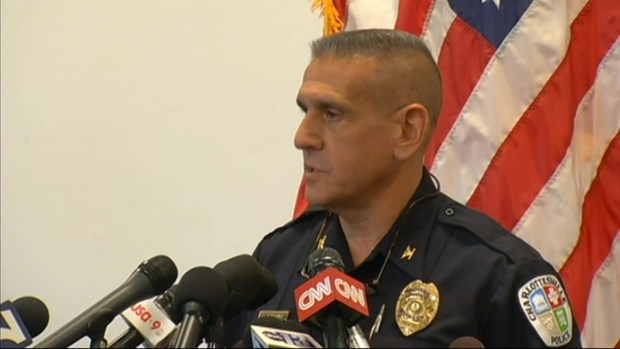 Investigators from Charlottesville police, Virginia State Police and the Albemarle County Sheriff's Office arrived in Texas Friday. They are looking at Matthew's car for any possible evidence of Graham's whereabouts, Galveston's sheriff said. They may also try to interview Matthew in the county jail.
Matthew's attorney Jim Cablos said his client sounded "pretty good" when they spoke Wednesday night, adding "We are thankful and relieved that, um, Mr. Matthew is, um, safe."
Matthew was arrested Wednesday afternoon on a beach in the sparsely populated community of Gilchrist, police said. The capture came less than a full day after police announced they had probable cause to arrest Matthew in the case.
Suspect Captured, But UVa. Student Still Missing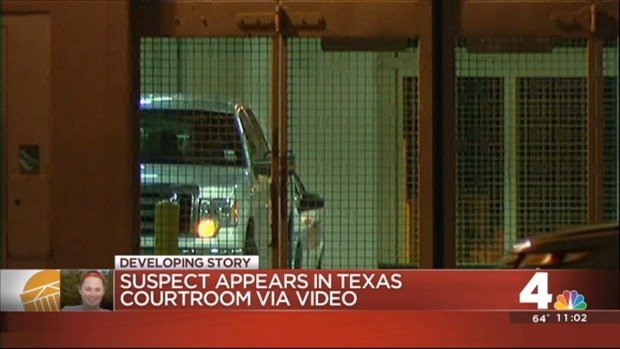 Police received a non-emergency call from a woman reporting a suspicious person, and responding Deputy Ross Perez found a man who had pitched a tent on the beach with his car parked nearby, Trochesset said. Matthew refused to give the officer identification, Trochesset said, but the car's plates revealed it was the vehicle sought in the case.
Police think the tent had been in the area a day or two, Trochesset said. Authorities were concerned Matthew may have been trying to flee to Mexico, a source told the Associated Press.
'We're Hopeful That We Will Find Hannah': Police Chief Says
Meanwhile, in Charlottesville, police say an intense search for Graham continues.
Manhunt Intensifies for Suspect in Graham Disappearance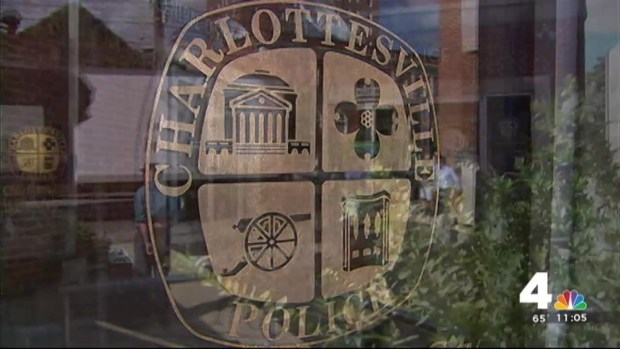 "This case is nowhere near over,'' Charlottesville Police Chief Tim Longo said at a news conference late Wednesday. "We have a person in custody, but there's a long road ahead of us and that long road includes finding Hannah Graham.''
The search is focusing on rural and wooded areas around Charlottesville, Longo said Thursday on NBC's "Today'' show.
"We're hopeful that we will find Hannah and return her to her parents," Longo said. "We're going to continue to have that hope until we find evidence of the contrary."
FBI's Resources Utilized in New Warrant for Matthews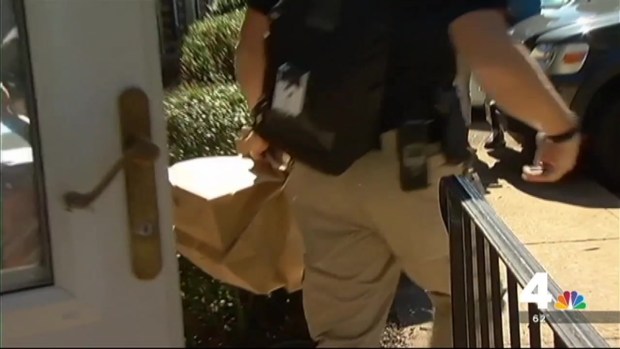 At a news conference Thursday afternoon, Longo asked for continued patience and assistance from the community.
"We have an obligation to bring her home one way or the other," he said.
Longo asked real estate agents to check any vacant properities. He also asked property owners to check any wildlife cameras they may have. He advised the public not to touch any possible evidence they may find but to call police immediately.
Police Charge Jesse Matthew with Abduction of Hannah Graham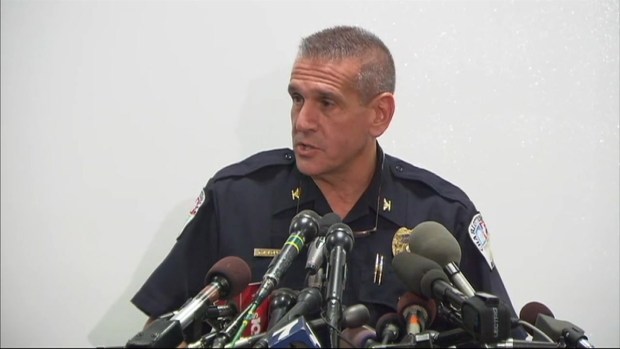 Police also are trying to find any contacts Matthew may have made on the route from Charlottesville to Texas.
Hannah's Last Known Whereabouts
According to authorities, Graham met friends at a restaurant for dinner Sept. 12 before stopping by two parties at off-campus housing units. Officials said she left the second party alone and sent a text message to a friend saying she was lost.
Surveillance videos showed her walking, and at some points running, past a pub and a service station and then onto the Downtown Mall, a seven-block pedestrian strip where police believe she entered Tempo Restaurant with Matthew. The video that has been publicly released does not show the two entering the bar together; instead, "witnesses place them in the bar together,'' Charlottesville Police spokeswoman Miriam I. Dickler said in an email.
"Worst Nightmare": Hannah Graham's Dad
The restaurant released its own statement Thursday, urging patrons to report anything they may have seen on Sept. 13.
"We do this in the hope that reviewing these details might help anyone who might have seen Hannah that night recall any information...that could help police," the statement read.
Who is Jesse Matthew?
Matthew had been employed at the University of Virginia Medical Center since Aug. 12, 2012, as a patient technician in the operating room, according to the university.
A Look at the Search for Hannah Graham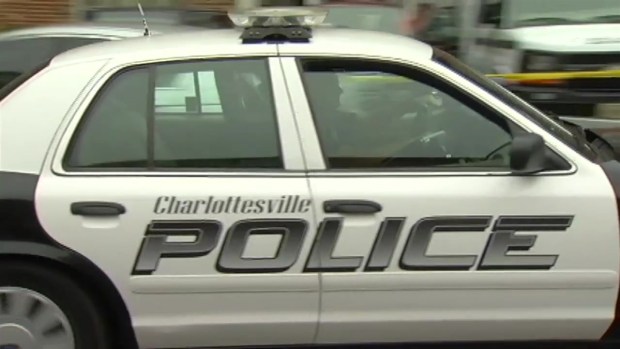 The charges against him surprised Dave Hansen, who first met him about 11 years ago when Hansen served as an assistant pastor at an area church.
"I always thought he was a gentle giant, just a nice guy,'' Hansen said. "He seemed genuine with his faith and spirituality...I don't see him doing this at all, but that's usually the case, I guess.''
Matthew attended Liberty University from 2000 to 2002, said officials with the Lynchburg school founded by the late Rev. Jerry Falwell. The school's athletics website listed him as a defensive lineman on the football team.
Passionate Plea in Search for UVA Student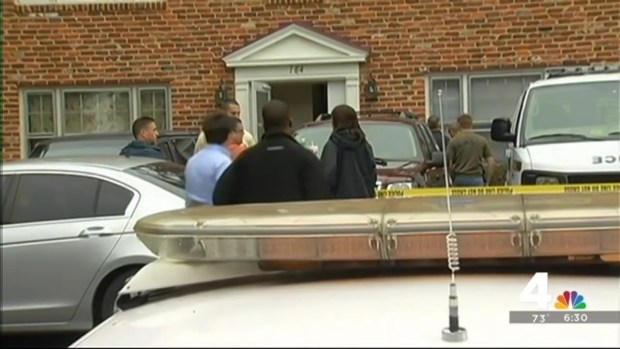 He was accused of a sexual assault on Liberty's campus in October 2002, but charges were never filed, according to Lynchburg's deputy commonwealth's attorney.
More recently, he served as a volunteer for the football team at The Covenant School, a private Christian pre-kindergarten through 12th-grade school in Charlottesville. Officials said his involvement began last month after interviews with the athletic director and football coach, as well as normal background and reference checks.
After Matthew was named a person of interest in Graham's disappearance, school officials said in a letter that he will "no longer be working with our football program while this matter is being clarified and resolved.''
Thousands Gather at Vigil for Missing U.Va. Student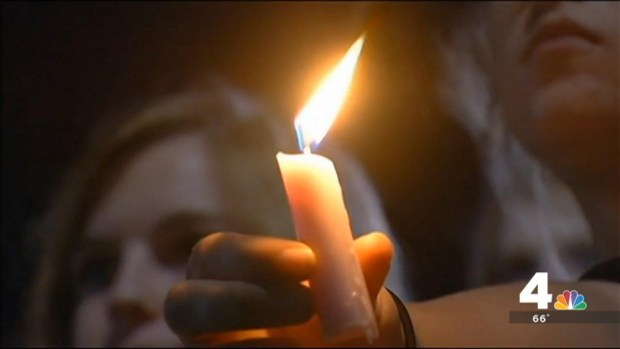 While Matthew has had past brushes with the law, the details of those cases are not clear.
Online court records show Matthew was convicted of trespassing in 2010 but provide no details about the incident. Details also were unavailable for two other charges of assault and attempted grand larceny relating to a 2009 incident that were not prosecuted. Matthew, who had a taxi permit from the Virginia Department of Motor Vehicles from 2007 to 2010, also has several traffic infractions, records show.
Downtown Mall Surveillance Video of Hannah Graham