The presidential candidates are at each others' throats and data suggests there is more political animosity between Democrats and Republicans than there has been in more than 20 years.
But there still may be hope for us after all.
Before the final presidential debate and amid ample signs that America is growing more divided, News4 looked for examples of people working together across party lines. Here's what we found:
1) Democrats and Republicans Are Using an App to Bridge the Divide
The "friendship app" Verona is connecting people across party lines.
As Hillary Clinton and Donald Trump have duked it out this year, thousands of people have used an app designed to help members of opposing groups unite. Laid out much like a dating app, Verona initially paired Israelis with Palestinians. In February, creator Matthew Nolan expanded the app to introduce Democrats and Republicans to each other.
Verona bills itself as offering "World peace, one swipe at a time." Users create profiles, select the group they identify with and then browse profiles from users in the other group.
The most common feedback Nolan said he hears from Verona users is that the Democrat a Republican met, or vice versa, was less extreme than they expected.
"They were anticipating the divide being very left and very right, but they met someone who was very moderate that they had a lot in common with," he said.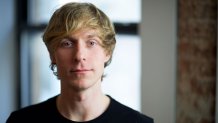 Nolan declined to reveal the exact number of Verona users but said the group that uses the Democrat/Republican option breaks down about equally by party and between men and women. Users have made friends and even sparked a few romances.
"We're really happy we're helping to foster real-life friendships with people [users] otherwise would not have met," said Nolan, a Detroit native who lives in New York.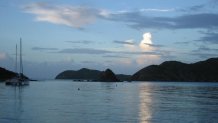 He said that regardless of who wins the election, he believes Americans can unite across party lines.
Local
Washington, D.C., Maryland and Virginia local news, events and information
"I'm extremely hopeful," he said. "We're not as different as we think we are."
2) We Have Changes of Heart
A Virginia mother says her views on LGBT people were transformed when her teenager came out as transgender.
Hope Christina Hernandez said she was not raised to accept LGBT people. Like many Americans, the Woodbridge, Virginia, resident said she was taught that homosexuality and straying from conventional gender roles were wrong.
"I was taught that it wasn't natural, that it's not what God intended, that it is a sin and that God punishes sinners," she said.
Hernandez grew up with openly gay friends and came to doubt what she had been taught, but the biggest challenge to her beliefs about LGBT people came on June 26, 2015, the day the Supreme Court guaranteed the right to same-sex marriage in all 50 states.
She and her 15-year-old daughter were watching the news and bickering about housework.
"I asked, 'Why are you so sloppy?' or something like that. You're such a boy,'" Hernandez recalled.
"Because I am a boy! I'm trans," the teen shouted in response.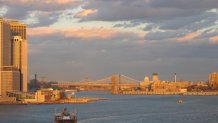 Hernandez, who works as a social worker, said that at first she struggled with the disclosure that her child is transgender. She thought she just was being dramatic. But the teen insisted it was true. So, Hernandez decided to educate herself.
"I looked up online, 'teen came out as trans now what,'" she said.
Hernandez learned that her teen might want to start going by a new name and being referred to as "he." She registered him into a new high school as a boy, and started attending meetings of PFLAG, the national organization of family members, friends and allies of LGBT people.
Hernandez said she knows she still has a lot to learn about how to support her son, who now is 17 and looking ahead to college. But she said she is willing to keep working to do it.
"I know I don't have all the tools in my toolbox to help him," she said.
3) We Work Together on Behalf of Children
D.C. Democrats and Republicans unite for the sake of kids, one leader says.
In the neighborhood just east of the U.S. Capitol Building, Democrats and Republicans unite for the sake of their kids.
Joe Weedon, who represents the Capitol Hill area for the D.C. State Board of Education, said he has seen supporters of both parties come together to modernize public schools and improve the meal service system.
"Whichever candidate you're supporting, I think the quality of our schools has superseded any political candidate on a number of issues," he said.
Parents agree on the need to put the education, health and safety of children first, said Weedon, who is the father of an 11-year-old and 9-year-old.
"A lot of energy can be mobilized for the common good," he said.
4) We Still Agree on a Lot, Believe It or Not
Data suggests that most Americans agree on many key issues.
A majority of Americans agree on fundamental issues, recent polls find.
Fifty-six percent of people included in a Pew Research Center poll conducted in March said they believe abortion should be legal in all or most cases. That poll included 2,254 people.
In that same poll, 59 percent of respondents said they agreed that immigrants "strengthen our country because of their hard work and talents," 74 percent said they agreed that "this country should do whatever it takes to protect the environment" and 60 percent said they agreed that "Muslims living in the U.S. should not be subject to additional scrutiny solely because of their religion."
A Gallup poll conducted in March found that 75 percent of respondents believe the U.S. government should spend more on infrastructure, and 91 percent said federal funds should be used to modernize the U.S. Department of Veterans Affairs. About 500 people participated.
Another Pew poll found that a majority of Americans support making private gun sales and sales at gun shows subject to background checks. Eighty-five percent of the 2,002 people polled in July 2015 gave this response.
Our agreement on many issues is the good news. The bad news is that some scholars think that our beliefs on issues are not what divide us anymore.
"The parties now are less a collection of issues and more a collection of identities," Dr. Neil Malhotra, a political scientist at Stanford Graduate School of Business said. "Even if you don't have strong opinions on issues, you have strong opinions about identities."
Malhotra said he sees hope in multiracial coalitions and other instances of people crossing typical party lines.
"Maybe that's a potentially good sign," he said.
5) We Unite to Pray and Help People in Need
Across from the White House, Democrats and Republicans attend church services together.
Every president of the United States since James Madison has attended a service at Saint John's Church, in the yellow sanctuary across from the White House. Many people who work on Capitol Hill and at all levels of politics worship at the Episcopal church every Sunday, Rev. Andy Olivo said.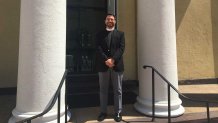 Democrats and Republicans regularly come together at Saint John's to worship, collect clothing and books for people in need, and build Habitat for Humanity Homes, he said.
"People who very likely disagree on things political can still go out into the community and help people," Olivo said. "All of our folks here, no matter where they fall [politically], want to be involved in serving their neighbor and helping others and making Washington D.C. and the surrounding area a better place to live."
The reverend said he believes people are more united than we may seem during this bruising campaign season.
"I think on a day-to-day basis, most people are trying to do good in their life and in their work. They're doing that not because they're a Republican or they're a Democrat, but because they're a person and they care about other people," he said.
Olivo had this advice for people anxious now about the direction of the country: "Vote, pray, be involved in making the world a better place."