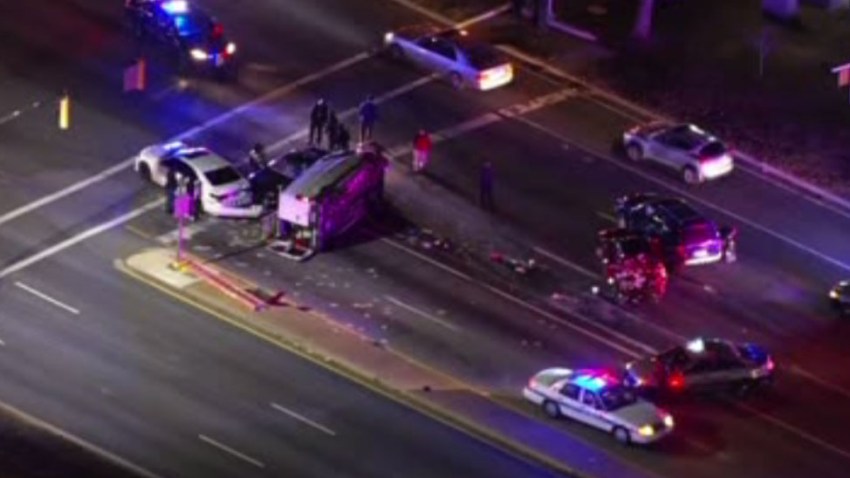 Four people are hurt Friday night after at crash that sent debris flying across Indian Head Highway in Accokeek, Maryland, and crushed multiple cars.
The crash happened about 9 p.m. on southbound Indian Head Highway at Livingston Road, Prince George's County police say.
A helicopter flew two of the crash victims to the hospital and two others went to a hospital in ambulances.
Police could not yet say the extent of their injuries.
Chopper4 video showed five vehicles involved in the crash. A large white van had flipped on its side and its back doors fell open. In front of the van, two smaller cars were damaged. One faced completely perpendicular to the flow of traffic.
Several yards behind those three cars, a red car looked as though it's rear end ripped off. It appeared to have crashed into an SUV.
The crash comes less than two weeks after a crash that claimed the lives of three siblings on Indian Head Highway in Oxon Hill. The deadly crash was 8.5 miles north.