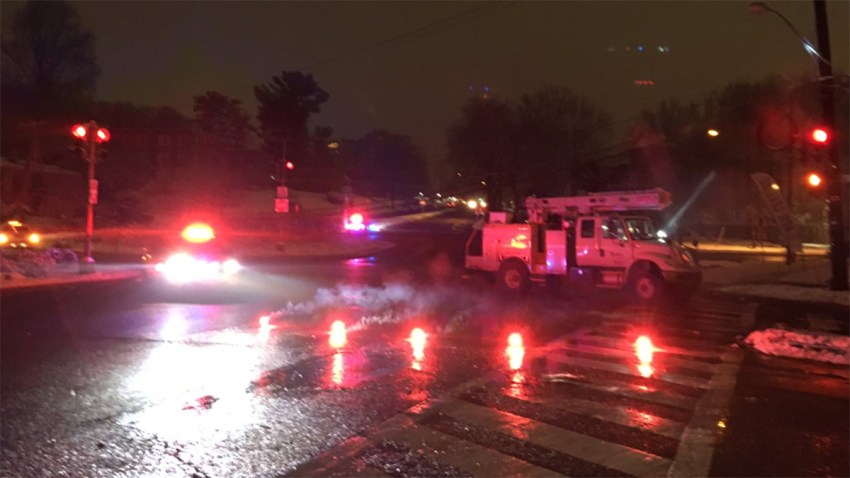 Downed wires and a toppled traffic light have shut down 16th Street at Colesville Road in Silver Spring early Friday.
A D.C. Department of Public Works truck was approaching the area when it took down the wires, affecting power to some buildings in the area.
As a result, 16th Street is closed where it meets Colesville at a traffic circle near the border with the District.
The closure was expected to have a big impact on commuters who travel between D.C. and Maryland via 16th Street. Drivers heading into the District are being diverted at East-West Highway. Those heading into Maryland are being diverted at Eastern Avenue.
The closure is expected to last until at least midday.
Follow @First4Traffic and @JustinNBC4 for updates.