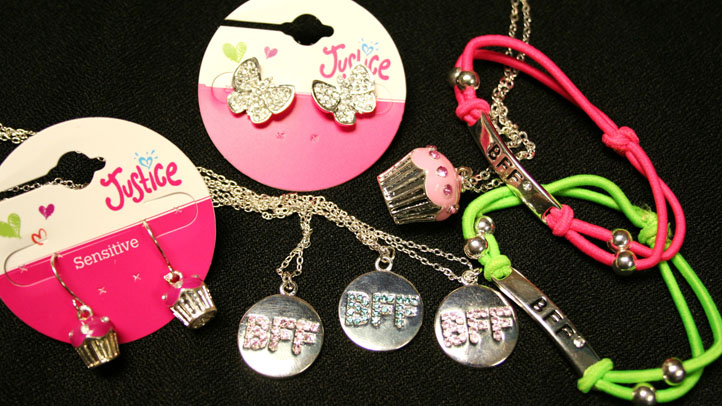 Getting dangerous metals out of jewelry for children is the intent of a settlement Tuesday involving national jewelry seller Tween Brands Inc. The company will eliminate the toxic metal cadmium from its bracelets, necklaces and other items it sells. The agreement covers jewelry sold in California but effectively becomes a national policy for the jewelry company.
Last July Tween recalled 137,000 pieces of jewelry that had been made in China due to unspecified high levels of cadmium. Cadmium is a soft, whitish metal that, if ingested over time, can damage the kidneys and bones. An Associate Press investigation revealed that some Chinese jewelry makers were substituting cadmium for lead after Congress clamped down on lead in children's products in 2008.
The case against Tween was brought by the Center for Environmental Health, which used the California state law Proposition 65 to force companies to reduce levels of harmful materials in consumer products. The Center said it hoped the settlement would serve as a model for the 39 other retailers or jewelry suppliers against which it has filed cadmium actions over the past year.
The jewelry industry said it expects a new voluntary standard for cadmium limits in jewelry intended for children 12 and under by the summer. Jewelry suppliers would screen items with an x-ray gun that estimates levels of metals. If any piece registers more than .03 percent cadmium, it would be sent to a lab for more testing.
The U.S. Consumer Product Safety Commission recalled the Tween Brands jewelry in July, 2010. Click here for more on that recall.