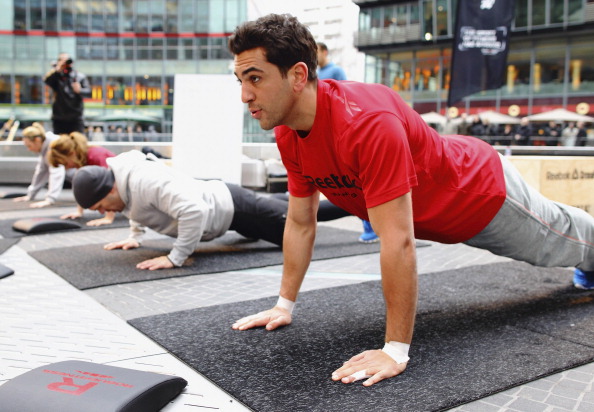 We're all guilty of it...
Year after year, we promise ourselves that right after Thanksgiving we'll get into shape.
Then it becomes right after Christmas, and then it's our New Year's Resolution, which we always complete -- by the following year.
But this time it's different! Really! Because District CrossFit (1525 Half St. SW)) is offering two free post-Turkey Day workouts, at 5:30 p.m. and 6:30 p.m. on Friday, Nov. 23.
Instead of attempting to burn calories (and cash) running through Tysons Corner on Black Friday, make up for your indulgences with District CrossFit's "Burn Off The Turkey" workout.
The classes work for both beginners and fitness fiends alike. Interested D.C. residents can sign up online here, but hurry, because there are only a limited number of spaces available.