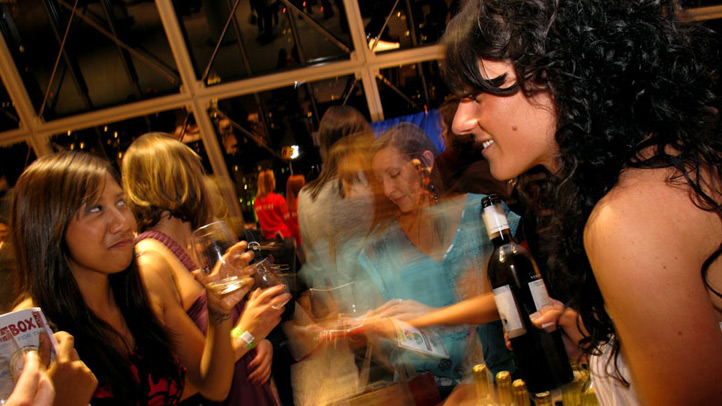 Wine just never seems to stop pouring in the District.
And we're kinda OK with that.
During
D.C. Wine Week
, Second Glass brings its infamous
Wine Riot
to storm DAR Constitution Hall (1776 D St. N.W.).
The Wine Riot is Friday, Oct. 21 from 7 to 11 p.m. and Saturday, Oct. 22 from 1 to 5 p.m... and 7 to 11 p.m., since when it comes to an actual riot of wine, it's hard to know when to stop.
The tour, which has already stopped by L.A., NYC and Chicago, offers both winos and newbies the chance to sip more than 250 different wines from around the world and take free 20-minute crash course seminars on all things vino.
Remembering all the tasty wines you drink is made simple with Second Glass' free mobile app. Attendees can "like" or "love" wines using the app, which includes a full list and images of all the wines featured, making it simple to decide whether to choose a California Cabernet or Argentinian Malbec next time you're shopping.
Should any questions arise, the Wine Intelligence Unit (WIU) is there to help.
Additionally, you can groove to the featured DJs, snap pics at photo booths, and sample foods from Luke's Lobster, Cabot Cheese, Taza Chocolate and more.
Tickets, $60 for opening night and $50 for Riot One and Riot Two, include samples of all the wines available.
---
Check Out the Scene: Keep up with what's happening in the D.C. area anytime, anywhere. Follow us on Twitter and Facebook. Sign up for our e-mail newsletters.