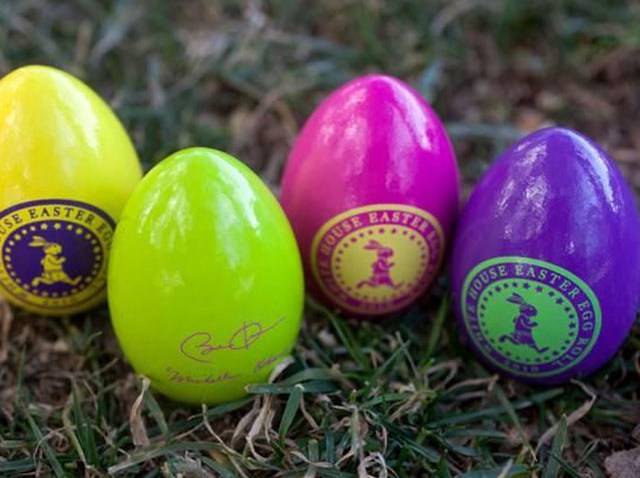 The 2010 White House Easter Egg Roll is coming up, and in anticipation of the big event, the White House has revealed the logo design of the souvenir Easter egg.
This year's egg comes in four colors: yellow, green, pink and purple.
Each features a picture of a bunny and the stamped signatures of the president and first lady. The bunny is wearing a jogging suit because all of the activities at the egg roll will encourage children to lead healthy and active lives.
It will also be an eco-friendly event. The White House said the the eggs are made of sustainable hardwood, the ink and egg coloring are vegetable- and water-based, and the packaging is designed to minimize waste.
Kids will get a free souvenir egg at the big event, but anyone can view or purchase them through the National Park Foundation's Web site.
The 2010 White House Easter Egg Roll is Monday, April 5.