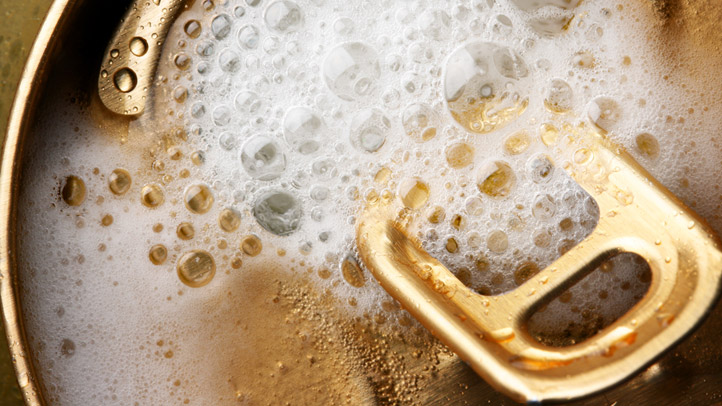 National Premium has nothing in common with National Bohemian... except for a shared first name. Natty Boh is Baltimore's iconic favorite beer; Natty Premium hasn't been brewed since 1996.

But that last fact is about to change.

The Baltimore Sun reports:
A year ago a company called Brands USA Holdings put up for auction nearly 200 defunct brands, National Premium among them...

[Tim] Miller saw an ad in the Wall Street Journal and decided to go for it.The price was less than six figures.

"I thought, 'you gotta be kidding me?'" he recalls.

He had never been a Natty Premium fan; he doesn't even think he ever had it in its original form. But he had been planning on reviving a brand that had nostalgic appeal.
Granted, the original formula for the beer is long since gone. Miller is working with brewers who'd worked at the company previously. We assume that involves a lot of tasting, which could be kind of fun.
Although he hasn't decided on a recipe yet -- and he's waiting until then to seek out investors -- Miller is more than ready to throw his hat in the ring against Natty Boh, beloved for its old-fashioned working-class appeal, and appropriately appropriated by Baltimore's hipster crowd. And hey, it's also incredibly cheap.

But although Natty Boh's made itself a pillar of Balitmore nightlife, it's not actually a local beer.

"Natty Boh is brewed out of North Carolina," Miller told the Baltimore Sun. There's nothing local about it but its heritage. [Premium's] going to be a Maryland-owned beer again."
---
Check Out the Scene: Keep up with what's happening in the D.C. area anytime, anywhere. Follow us on Twitter and Facebook. Sign up for our e-mail newsletters. Don't forget our iPhone app!