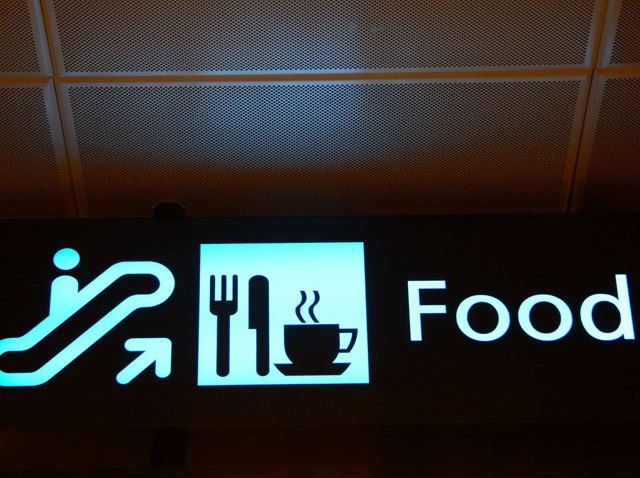 For those who travel by plane during the holiday season, airport food is a critical component of survival.
But before you pick up that greasy burger and fries at Reagan National while waiting for your flight, you may want to use the free wi-fi to check out the restaurant's latest health inspection report.
USA Today recently reviewed the inspection records of nearly 800 restaurants at 10 airports, including Reagan National, and found some unsanitary conditions -- everything from meat being kept at dangerously warm temperatures to rat droppings and a lack of soap for employee hand-washing.
The newspaper said that 77 percent of the 35 restaurants reviewed at Reagan had at least one "critical" violation. Tasty!
One Reagan restaurant was highlighted in the USA Today article:
A worker handled raw chicken, then bread without changing gloves Aug. 27 at Cibo Bistro & Wine Bar at Reagan National Airport. "I'm sure it was an isolated incident," said Chris Treloar at Cibo's management firm.
And USA Today gives a rodent warning if you're headed to Atlanta or JFK:
Inspectors found rat droppings or rodent issues at least 12 times from October 2008 through March at Atlanta's airport. At JFK International Airport in New York City, at least 11 citations were issued for mice from October 2008 through August.

Atlanta's airport has eliminated the rodents and uses private inspectors to supplement the health department's, spokesman John Kennedy said.

New York City's health department said, "Restaurants at JFK have had relatively few problems with rodents in comparison to restaurants citywide."
Want to know what eateries are safe at Reagan National? Lucky for us Arlington County provides a full list of the health inspections online. Keep this probably underused Web site handy the next time you're headed out of town.