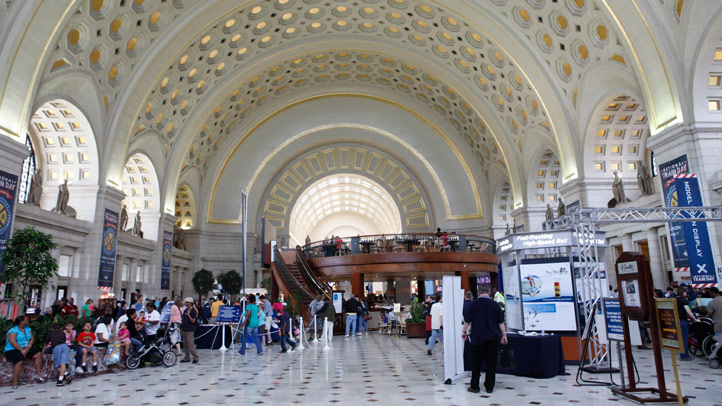 Who knew that D.C.'s holiday festivities would end up feeling the effects of August's earthquake?
Union Station has had to cancel its annual tree lighting ceremony, due to as-yet-unrepaired earthquake damages.
Marketing managers at Union Station told us that the ceiling of the Main Hall sustained quite a bit of damage, and although they'd initially scheduled the tree ceremony, it's been called off because repairs won't be done in time.
Netting and scaffolding have been put in place, but the extensive restoration process will not allow for a tree to be incorporated at the station this year, staffers said.
You can stlil check out the massive model train display that's on view each year at the station.
The tree lighting ceremony had been planned for Dec. 2, with a performance by the Children's Chorus of Washington.
Repairs are expected to be complete by this time next year.