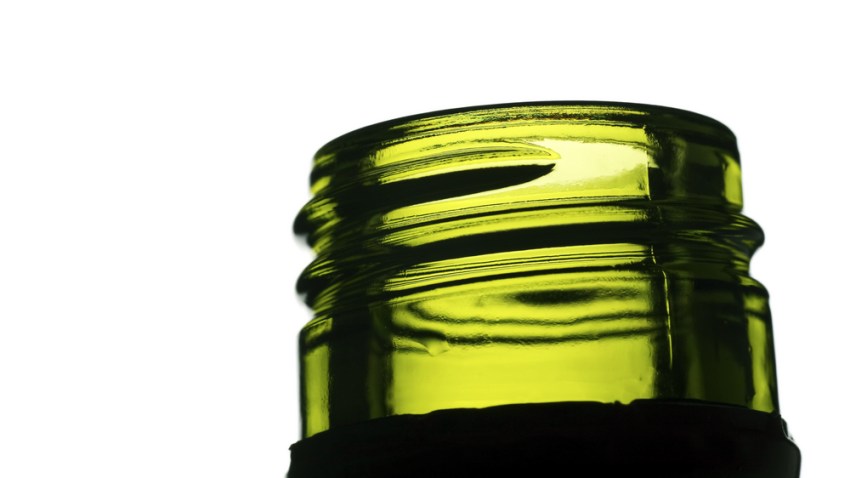 Theo Rutherford, wine director at Fiola in downtown Washington, presents tips on becoming a wine connoisseur, or at least being smart enough to impress your friends at your local watering hole...
---
This article comes as a request from a reader who wants to know what I consider to be the best screw top wines.
Now of course, there is the stigma that a wine without a cork is a "poor quality" wine. I admit, in a restaurant setting, the elegance of presenting wine at the table is slightly diminished with the audible cracking of a screw top seal, but that does not mean I don't like screw top, or "stelvin" (the "new proper" name for this closer) wines.
Practically speaking, stelvins have several things going for them: First, it's likely that only wine guys like me have a corkscrew (or three) handy at all times. Next, it's a lot easier to have a picnic with a screw top bottle -- what's great about it is, if you don't finish the wine (which, most people wont have a problem doing), it's far less likely to leak in your bag on the trek home.
In previous articles, I have even sung the praises of some screw top wines -- Cederberg Bukattraube and Kung Fu Girl Riesling, to name a couple. So, let's throw out the stigma about screw tops and find some great ones. Here are five of my domestic favorites:
Matanzas Creek Sauvignon Blanc; Sonoma, CA
Matanzas Creek is one of my favorite wineries. They are known for their merlots (yes, it is time to let Sideways go and enjoy merlot again), but they make a fantastic sauvignon blanc. It's the perfect summer wine with bright citrus qualities and it's amazingly refreshing.
One of the really interesting things about this wine is its hint of lavender. Matanzas Creek has a large lavender field on the winery that adds a faint smell of the herb to the wine and makes it perfect for the 100-degree days on the way.
This is a fairly well-known wine (and don't you love the name), but one that is often overlooked.
Conundrum began as a white wine project for the ever-famous Caymus label. However, it dropped the name and split off from Camus following a fairly lengthy and expensive divorce. Now its own label, Conundrum is producing one of the most unique wines on the market. It's a blend based on chardonnay, with a different group of grapes each year, ranging from sauvignon blanc to viognere, blended in. However, the overall result is always the same: a floral wine with loads of peach and pear fruits. Nothing would go better with some cheese and great friends than a glass of Conundrum.
Belle Glos "Meomi" Pinot Noir; Rutherford, Calif.
Belle Glos has long since been equated with great pinot coming out of California. The "Meomi" brings that success and passion to a more accessible bottle -- which also happens to have a screw top.
"Meomi", which means "coast" in the language of the Yuki and Wappo tribes who called Napa Valley home, is a fairly fruit-driven pinot that really lets the wine do the work. Instead of some of the overblown, heavily oaked pinots that you might get out of Napa, this one stays true to pinot's light and mild nature. Grilling pork this summer? Grab a bottle of this and you'll have one rocking cookout.
Charles Smith "Red Velvet Devil" Merlot; Columbia Valley, Wash.
So, I know in the last article I mentioned Charles Smith and his riesling. Now, it's time for one more word of praise, and this time, it's for his merlot.
I mentioned Sideways earlier, which solidified the stigma about merlot -- a stigma that began long before the movie, as merlot had over the years become the cheap wine of California. However, one must remember that merlot's roots are in Bordeaux, making up 100 percent of some of the most sought-after wines from Pomerol, especially the ever-famous Chateau Petrus.
In recent years, wine makers have re-explored merlot and are making ones of better quality. Smith himself has taken "Red Velvet Devil" and made a merlot that lives up to his saying "it makes merlot sounds sexy ... because it is!"
This wine is lush with dark fruits and spice notes that make it super silky to drink and a wine that doesn't require work to understand. It is a perfect diner party wine for some good friends looking to have a great time together, enjoying a wine that is smooth as velvet.
Four Vines Zinfandel; Paso Robles, Calif.
I would be remiss if I didn't mention zinfandel for a summer wine. Most of the time people want to drink white wine during the summer; personally, I like bubbles to beat the heat. That said, red wine cannot be overlooked. While it might not cool you down in the swampy heat of D.C. in August (aren't we all so excited for it?), what it will do is pair terrifically with anything coming off of your grill.
The perfect wine for this is California Zin. A distant cousin to the spice-driven primativo from Italy, zinfandel shares primativo's roots and goes a step further. Dark, black fruits drive it to a smoky undertone that emerges when paired with grilled meats. Not a meat eater? Fear not. Grilled veggies and fish still go beautifully with zinfandel, even though it is more tannic. When smoke is involved, a bottle of this zin is a great answer!
Like what you read? Want to find out more or know what I'm tasting? Follow me on Twitter @theovino.