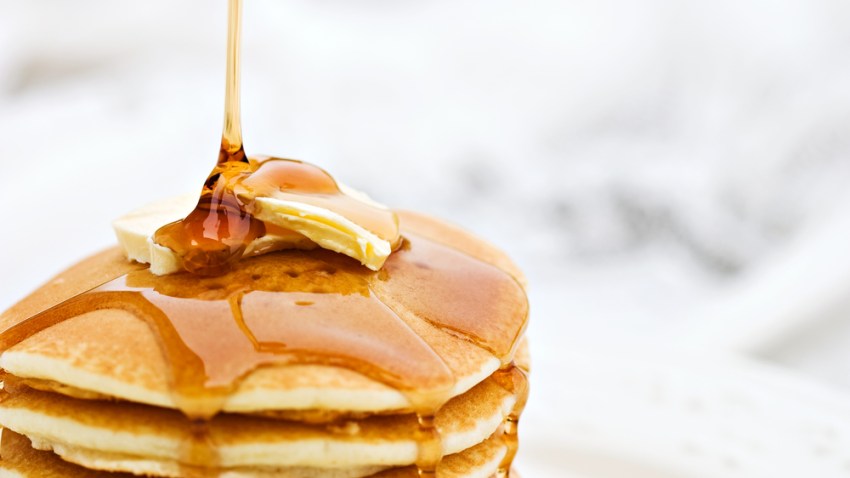 The long-awaited Columbia Heights IHOP finally opened last week -- and you'll be thanked for your patience... if you can just be patient a little bit more. The new location at 3100 14th St. N.W. is giving away free shortstacks to the first 1,500 visitors Tuesday, Nov. 23, with lines permitted to start forming at 6 a.m. The resto opens at 7.

Possibly less important, but far more amusing, local pastry chefs (including Leslie Goldman-Poyourow of Fancy Cakes by Leslie, and Randi Goldman of Creative Cakes, Inc.) will create a replica of one of D.C.'s most famous monuments... yes, out of pancakes. Students from the culinary program at Bell Multicultural High School will be collaborating.

Prince of Petworth shares the complete schedule:
6-9 a.m. -- Line forms for free pancake certificates
6-11 a.m. -- Pancake monument sculpting by pastry artists
9 a.m. -- Ribbon cutting with dignitaries
7-11 a.m. -- Live entertainment (Stiltwalker, clown, magician)
---
Let's Go Around Town: Keep up with what's happening in the D.C. area anytime, anywhere. Follow us on Twitter and Facebook. Sign up for our e-mail newsletters and find out What You're Doing Tonight with texts delivered right to your mobile phone -- just text DCTONIGHT to 622339 to sign up. (Message and data rates may apply.) Don't forget our iPhone app!