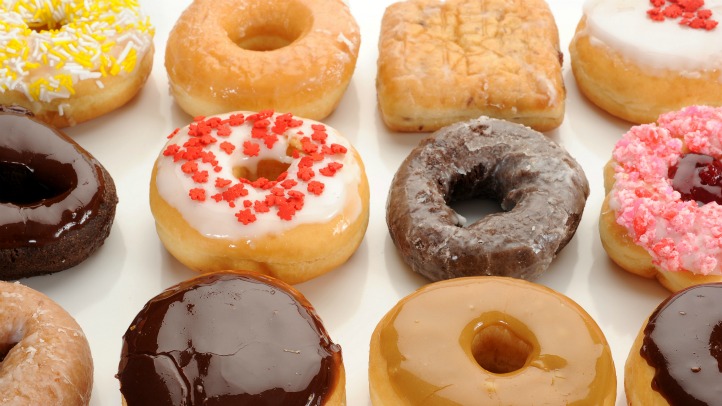 So you've been working out for the past month for the ultimate beach body. Well, we're both thrilled and very sorry to tell you that today, June 3, is National Donut Day.
It's been a tradition since 1938, when the Salvation Army decided to recognize women's efforts in World War I. And 73 years later, the so-called holiday has become a nation-wide event.
Krispy Kreme is handing a free donut to each customer. Dunkin Donuts, on the other hand, is giving out a free donut with the purchase of a drink.
Glazed? Sprinkled? Caramel? What's your flavor? That beach body can wait an extra day.
Find the nearest Krispy Kreme
.
Find the nearest Dunkin Donuts here.
---
Check Out the Scene: Keep up with what's happening in the D.C. area anytime, anywhere. Follow us on Twitter and Facebook. Sign up for our e-mail newsletters. Don't forget our iPhone app!