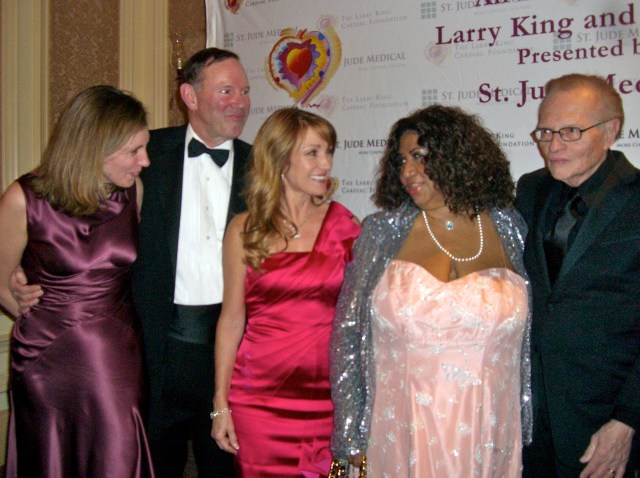 The Larry King Cardiac Foundation's Annual Gala is billed as "An Evening with Larry King and Friends" -- but who would have guessed that would include Washington Post's Donald Graham, actress Jane Seymour, Aretha Franklin, Michael Jackson's spokesperson Ramone Bain, Rep. Jessie Jackson, Jr. and Hustler's Larry Flynt in the mix.

"Get the bill passed," Flynt said about the health care reform bill. "Once you pass a bill you can tweak it, which is what we did with social security. Reconciliation is absolutely worth it."

This is not to say the evening was spent dwelling on such issues. When King introduced Michael E. Heisley, the Spirit of Life Award honoree, he recounted a rainy night out with him when he was surprised to learn he always parked his own car.
"Mike," he joked. "No Jewish person would walk 15 blocks in the rain."

Entertainment included the great Aretha Franklin, comedian Cathy Ladman and an Elvis look alike.