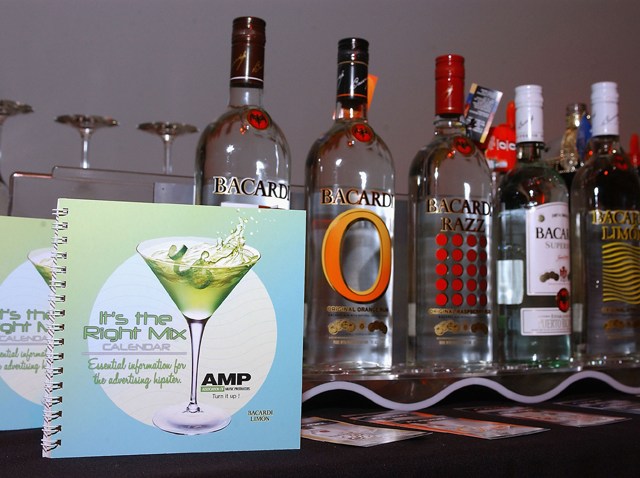 Hey! You only have a couple days left to order your tix ($80-$125) for March 28's Artini Gala at the Corcoran Gallery of Art. The deadline to reserve your place is Wednesday, March 18, so we suggest you seriously think about how much you want to sample martinis from dozens of local cocktail artists. (And we think you probably want to do that a whole lot, actually.)
Tons of luxury items will be raffled off, including two round-trip tickets from Southwest Airlines, a weeklong stay at a Hatteras Island beach house, a pair of Dior sunglasses from My Eye Doctor, and two financial planning sessions from the DC Financial Group. (And who doesn't need THAT right now? Our financial plan right now is "don't be homeless.") Raffle tickets are $5 each, $15 for five, or $25 for 10 -- and you don't actually have to attend the gala to win, although, think about it: Martinis.
So the deal with those martinis, or, uh, artinis: All month long, local mixologists have been serving up specially created martinis at spots such as Mie N Yu, Teatro Goldoni and Enology. At the March 28 gala, you can taste all the featured artinis and discover which is the most artistic artini of them all. Vote here or order tix here.
You'll also get to listen to tunes spun by DJ Heather Femia, nosh on some tidbits and and tour the Maya Lin exhibit. But don't forgot the real reason for attending: the martinis. Oh, and the fact that the proceeds go to the Corcoran scholarship fund. Yeah, that too.
Copyright FREEL - NBC Local Media